Stable Diffusion is a generative machine learning method that combines different neural networks to create heavily altered versions of a single input image.
By running the diffusion process in its latent space, Stable Diffusion is faster than applying pure diffusion models – making it an ideal solution for AI animators and artists looking to quickly generate high-quality images.
This superior speed not only allows users to create more content, but also gives them access to resources that other methods may not be able to provide.
The major benefit of using Stable Diffusion for image and video generation lies in its ability to improve signal-to-noise ratio, reduce motion artifacts, and increase spatial resolution; all while taking advantage of fast hardware solutions such as Google Colab or BaseTen which are hosted on cloud platforms like Amazon Web Services (AWS).
This blog post explores some of today's top stable diffusion tools, key features that each provides and the benefits that stable diffusion offers, in addition to case studies that highlight the different ways that stable diffusion can be applied.
Key Takeaways
Stable Diffusion's ability to improve signal-to-noise ratio, reduce motion artifacts and increase spatial resolution makes it a valuable resource for animators and artists.
Dream Studio, Replicate, Playground AI, Google Colab, BaseTen are popular stable diffusion tools each providing their own unique capabilities to produce high quality visuals.
Deep learning technologies like Stable Diffusion enable businesses to create stunning images with ease while saving money.
The combination of Google Colab with Stable Diffusion provides Animators access to GPT-3 technology which enables them create artworks without any programming knowledge.
What is Stable Diffusion?
Stable Diffusion is a generative machine learning method that combines different neural networks to create heavily altered versions of a single input image or video.
Stable Diffusion is faster than pure diffusion models because it runs the process in its latent space. This makes it an ideal solution for AI animators and artists who need to quickly generate high-quality visual content. This faster speed not only enables users to create more content, but also provides access to resources that other methods may not be able to offer.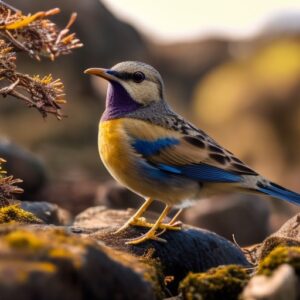 Stable Diffusion Tools
Stable Diffusion tools are web interfaces and training models that allow users create sophisticated images and video from text prompts, and provide a powerful way to generate multimedia content at scale.
Stable Diffusion Web Interfaces
Stable diffusion web interfaces all users to run stable diffusion models without having to write code or install anything on their computer. These tools speed up the process of setting up a stable diffusion production environment.
Dream Studio is a renowned generative AI text-to-image web app developed by Stable Diffusion that utilizes natural language processing to transform text into detailed and lifelike images.
DreamStudio has powerful features, such as GPU acceleration, that allow users to generate high-quality images in seconds. This tool helps animators create content more quickly without sacrificing visual fidelity. It accomplishes this by providing comprehensive image synthesis while significantly reducing waiting time through the use of computational methods deployed on specialized GPUs that rapidly boost performance.
Additionally, the studio offers access to compute time for those who want to regularly generate high-fidelity visuals from text without dealing with hardware logistics.
AI animators have already made use of Dream Studio's advanced capabilities, which help them realize their creative potential and complete projects more quickly than ever before.
Replicate is a stable diffusion tool designed to help developers create high-quality images quickly and efficiently. This powerful AI-powered software enables visuals from 3D characters to impressive photorealistic illustrations in real time.
It can also be used for image synthesis, video editing, game design, data visualization, natural language processing (NLP),and so much more. Replicate has already been put into use by some innovative companies looking to boost their creative potential.
For example, it enabled the creation of complex animations in notable projects like Alien Turf War movie and GenieGame online platform. Additionally, Replicate offers users access to advanced features such as facial recognition optimization tools for resumes or brochures along with an optimization dashboard that simplifies adjustments of imagery parameters while keeping them within acceptable levels of expected output quality criteria.
Playground AI is a tool for creating and editing AI-generated images and video. It offers an intuitive interface that facilitates the process of image synthesis through text prompts.
The Playground AI platform allows users to configure their own environment and set parameters such as style, complexity, resolution, colors, details, and other related features. Compared to Stable Diffusion, Playground AI provides greater flexibility in creative control over images by giving artists the ability to manipulate source images more freely.
However, compared to Stable Diffusion it may be a little costlier depending on what plans you subscribe for and its lack of integrations could pose issues when used in collaboration with other third-party tools.
Additionally, even though both systems employ relatively similar technologies (i.e., generative adversarial networks), some reviews have reported better results from using Stable Diffusion over Playground AI primarily in regards of higher quality resolution output and efficiency when working with traditional renderings like 3D animations or complex logos/objects containing multiple elements or scenes across multiple areas like backgrounds etc.
Google Colab is a free cloud-based platform for data scientists, machine learning enthusiasts, and researchers to utilize Stable Diffusion, an open-source AI model that can generate synthetic images from text or modify existing images based on text cues.
Google Colab offers users access to CLIP guidance and perceptual guidance tools, as well as optimized Perlin initial noise functions required for getting the most out of Stable Diffusion technology.
These capabilities provide users with the resources needed to achieve benchmark-quality generated content using only their computer's GPU in minutes. Without requiring additional hardware, users can complete tasks that would otherwise take days or weeks.
The combination of Google Colab and Stable Diffusion also enables iOS animators and artists to take advantage of GPT-3 technology. This allows them to create artworks without any programming knowledge while using AI content generation tools such as Dream Studio or Playground AI, which can automate mundane tasks from generating snippets/sketches for concept art up to lifelike portrait compositions in no time.
BaseTen rapidly creates high-quality images from text using the Stable Diffusion engine's natural language understanding. It's a process-oriented tool for training and generating high-resolution images from text descriptions.
Notable features include quick initialization with existing models or datasets, support for various metrics, an intuitive visual interface, the ability to combine modules within larger models, and multi-GPU computing power potential with optimized resource utilization.
BaseTen is simpler to use than traditional software packages and is open-source, which encourages collaboration among developers worldwide. BaseTen works seamlessly with other tools like Dream Studio, Replicate, PlaygroundAI, Google Colab, and more, making it easier for users. Users can refine their portraits over time using powerful deep learning techniques offered by these platforms.
StableCog is a stable diffusion platform that incorporates quick initialization with existing models or datasets, support for various metrics, an intuitive visual interface, the ability to combine modules within larger models, and multi-GPU computing power potential with optimized resource utilization.
StableCog is open-source, which encourages collaboration among developers worldwide, and it works seamlessly with other tools like Dream Studio, Replicate, PlaygroundAI, Google Colab, and more.
AUTOMATIC1111 is a user interface used for running Stable Diffusion models. It is one of the most popular Stable Diffusion GUIs and is compatible with Stable Diffusion v2 models. Using AUTOMATIC1111 is one of the easiest ways to run Stable Diffusion because you don't need to deal with installation.
This user-friendly interface is available on Google Colab and allows users to generate high-quality images from text prompts without having to write code. It's a popular choice for generating high-quality images from Stable Diffusion models. AUTOMATIC1111 is mentioned in several articles and forum posts related to Stable Diffusion, and it's also included in the list of top Stable Diffusion tools.
Easy Diffusion is a Stable Diffusion user interface with a a simple one-click way installation process that makes it easy to use Stable Diffusion on your own computer without requiring any dependencies or technical knowledge.
Easy Diffusion installs Stable Diffusion's software components and user-friendly web interface for free. The platform is highly praised and ranked as one of the top Stable Diffusion tools.
Stable Diffusion Web is an online version of the Stable Diffusion deep learning model. The tool supports image synthesis by providing capabilities such as photo manipulation, illustration creation, and even 3D scene generation from text descriptions.
Through its WebUI, users can explore the potential of their imagination with features like the ability to visualize different lattices and exploration layouts and access to a wide variety of effects such as texture choices, color palettes and many more advanced settings.
Additionally, by manually adjusting parameters in real time or training models on custom datasets based on templates available within the platform; it's possible to create highly stylized visuals with an incredible level of detail in comparatively less amount of time.
Midjourney is a sophisticated AI image generator tool created by StabilityAI. It uses a text-based input to generate visual images in various forms such as digital paintings, sculptures, comics and videos.
Midjourney can explore a variety of themes and styles, from classical painting to surrealistic or abstract art forms. Its AI engine allows it to create complex content quickly while still capturing the essence of the user's desired output.
In addition, it offers powerful customization tools that allow you to easily change textures, colors, and lighting when creating your artwork, ensuring accuracy and stability.
GPT-3 stands for Generative Pre-trained Transformer 3, an open-source language model powered by AI and designed to generate natural language from a prompt. It is the latest in OpenAI's GPT series of models that utilize deep learning methods trained on massive datasets.
The main purpose of GPT-3 is to give computer systems the ability to read, understand, and write human language with great accuracy. Its advancement over earlier incarnations (GPT & GPT2) lies mainly in its larger scale: it has three times more parameters than before, allowing it to understand context better while still keeping results quick and efficient.
Compared to other AI technologies that focus solely on text-to-image generation tasks, like Stable Diffusion or BLOOM, GTP-3 provides a wide range of potential applications. These applications range from automated document creation to machine translation task completion for natural conversational interfaces with customers.
DALL-E is an Image Generation and Synthesis tool powered by artificial intelligence, built on top of the Stable Diffusion platform. It uses machine learning models and diffusion to create realistic digital images with just a few words as input.
DALL-E allows AI animators and artist to create multiple artworks quickly, saving them hours or days of work compared with manual methods. It can produce both abstract images as well as realism-driven photo-realistic artwork while maintaining high quality results.
DALL-E has already been used for several creative projects in various industries like advertising, fashion design packaging, product visual branding etc. It is becoming increasingly popular among businesses who wish to creatively leverage AI models technology to create visuals faster and more efficiently than ever before.
BigGAN is a leading generative adversarial network for AI-based image generation. It enables users to create high-quality images from text inputs, allowing them to generate creative and unique visuals they may otherwise be unable to produce.
BigGAN utilizes techniques such as style transfer and two-stage transformation networks, while training its model. These techniques allow the model to recognize patterns, styles, and relationships from billions of samples it has been exposed to, in order to achieve optimal results.
This state-of-the-art tool provides animators with an edge over traditional animation tools by giving them access to AI. With BigGAN's algorithmic technique of altering both artistic content and style parameters, animators can explore new aesthetic possibilities and achieve finely tuned results. This can save vast amounts of time compared to manually creating a scene or props, or rendering different versions from existing files.
BigGAN gives access to high-quality hardware resources that provide superior performance compared to any other rendering machine available. This generates more realistic images at faster speeds, resulting in significant savings in time and costs.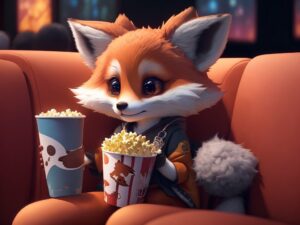 DreamShaper is a stable diffusion tool that creates digital art from text prompts and can produce different styles and themes, such as anime, landscapes, characters, and portraits.
Derived from Stable Diffusion 1.5, DreamShaper has undergone extensive fine-tuning. This process leverages the power of a dataset consisting of images generated by other AI models or user-contributed data. DreamShaper can also be used in conjunction with other Stable Diffusion tools and resources, such as Artimator and Playground AI.
Deforum Stable Diffusion is a community-driven, open-source project that is free to use and modify. It is a version of Stable Diffusion that focuses on creating Stable Diffusion rendered videos and image transitions.
Deforum Stable Diffusion offers a wide range of customization and configuration options that allow users to tailor the output to their specific needs and preferences. With over 100 different settings available in the main inference notebook, the possibilities are endless.
Deforum Stable Diffusion can be run locally using the .py file or locally through Jupyter or Colab, and on Colab servers. It is also compatible with various platforms such as Google Colab, GitHub, and the DeepLizard website.
Phenaki is an AI tool that generates videos from text prompts. It uses a Stable Diffusion-based video generator and a text-to-video alignment module to address challenges such as high computational costs and limited high-quality text-video data. Phenaki can create long videos based on an open-domain sequence of time-variable text or a story. It is a popular tool for text-to-video creation and is integrated with multiple platforms like GitHub. Developed by Google Research, Phenaki is available for research purposes.
Pre-trained Stable Diffusion Models
Pre-trained Stable Diffusion models are text-to-image generative models that can create realistic and detailed images based on a given text input. These neural networks are trained using millions of data points, which enable them to identify patterns and generate high-quality images from raw text.
Key features include:
The capability to modify photos or graphics based on captions or tags written by an artist or animator using natural language processing.
The ability to enhance low resolution images, enabling AI artists and animators to make meaningful improvements quickly with minimal effort;
Give users direct access to generate detailed vector characters.
Some of the most popular Stable Diffusion models include:
AbyssOrangeMix3 (AOM3) is a stable diffusion model used for creating digital illustrations from text prompts. AOM3 is an upgraded model that addresses the problems of its predecessor, AOM2. With AOM3, users can generate illustrations with realistic textures and a wide variety of content. Additionally, there are three variant models based on AOM3 that offer unique illustration styles. The latest model in the AOM3 series is AOM3A1B, which is recommended for its realism, brush touch, and LoRA conformity. AOM3 can be accessed through the Civitai website.
Anything V3 is a stable diffusion model used for creating anime-style digital images from text prompts. It is an improvement over its predecessor, NAI Diffusion, and is one of the most popular models for creating anime-style illustrations, thanks to its superior definition, composition, lighting effects, and atmosphere.
To use Anything V3, download and run it with AUTOMATIC1111, a widely used stable diffusion user interface. The model can be accessed through the Hugging Face website. Note that the information on Anything V3 may vary depending on the specific source.
MeinaMix is a Stable Diffusion model used to create anime-style digital images from text prompts, with a focus on detail, composition, lighting effects, and atmosphere. There are five models available, including MeinaMix, MeinaHentai, MeinaPastel, MeinaAlter, and MeinaUnreal. MeinaMix can be accessed through various platforms such as Civitai, Hugging Face, and PromptHero.
A stable diffusion model that can generate high-quality images with a focus on portraits and human faces.
A stable diffusion model that can generate high-quality images with a focus on vintage-style art.
Training Stable Diffusion Models
Training Stable Diffusion models involves four main steps: data collection, pre-processing, training and optimization.
Data collection entails gathering the necessary datasets for creating your AI model.
Pre-processing is a crucial step in preparing data for the training process. This involves removing irrelevant details, extracting features, and using techniques like flipping, rotating, or blending images to generate new ones. Additionally, modifying colorspaces and making other adjustments can produce useful input data that can be fed into a predictor model.
Training entails using an AI framework like TensorFlow or Google Deep Learning Library (DLL) to build a predictive model from scratch and then optimizing it.
Optimization techniques involve adjusting different settings in order to improve the performance of a neural network. These settings include things like:

Learning rate schedules: control how quickly the neural network learns during training
Batch size: helps to optimize computing resources
Number of iterations: depends on the desired accuracy level
Number of epochs: based on time limitations
Customizing Stable Diffusion Models
Customizing a stable diffusion model gives AI animators and artists the ability to create art that is tailored to their unique creative needs.
By using custom models, creators can adjust parameters such as image resolution or complexity to produce higher quality images that better fit their preferred aesthetic.
For example, they can increase image resolution to ensure that details within images are not lost when enlarged, or decrease it for smaller projects. This allows creators more control over the final outcome of their artwork.
Improved Control: Images are generated according to personal preferences such as color range, subject matter, theme etc., which helps ensure desired results.
Enhanced Quality: Tailored models make it possible for fine-tuning filters used during post-production for improved clarity and sharpness where required due a creator's artistic vision.
Reduced Cost & Time: Optimized production pipelines mean tasks are completed faster while cutting costs significantly by reducing reliance on costly external resources (i.e., hired graphic designers).
Fine-tuning Stable Diffusion Models
Fine-tuning Stable Diffusion models involves creating high quality images based on existing custom datasets. This enables AI Animators and Artists to quickly generate stunning artworks.
The traditional fine tuning steps include
loading or building the dataset, then splitting that into train/test sets;
defining input, output shapes;
specifying optimizers and loss functions; initiating training;
getting the results from testing set evaluation metrics such as F1 Score, Precision & Recall etc.;
using those results to improve model performance if needed.
The KerasCV open-source StableDiffusion model is a powerful tool used for efficiently generating content at scale with minimal supervision. It has been successfully employed in different applications, such as image generation, natural language generation (NLG), and text synthesis tasks.
By leveraging this AI technology, businesses can achieve amazing marketing opportunities, including producing augmented reality assets quickly and consistently with controlled variance across teams at data centers around the world. This contributes to cost savings compared to ongoing labor expenses related to maintaining video production facilities.
Fine-tuning also offers less experienced practitioners an alternative path toward making progress with their art without having deeper knowledge about coding or even machine learning research topics like Convolutional Neural Networks (CNNs). They can use pre-developed efficient architectures from established academic laboratories, most notably MIT's "Dream Studio" package.
Stable Diffusion Resources And Platforms
At Stable Diffusion's website and GitHub, users can find a wealth of tutorials, models, prompts and other resources to help them get started with the tool.
The Stable Diffusion platform gives AI animators and artists access the latest release of Stable Diffusion using DreamStudio.
The website has API access, models and other resources. Moreover, the website showcases Stable Diffusion' capabilities, including photorealism, image composition, and face generation. It simplifies the process of creating descriptive imagery, legible text, and stunning visuals. Stable Diffusion XL will be open source soon. Users can join the Stable Diffusion community on the website to find weights, model cards, and codes, and access educational resources and tools.
Stable Diffusion GitHub is a repository for code, tutorials, and resources related to Stable Diffusion. It provides users with the tools needed to effectively utilize the revolutionary deep learning model for AI image generation.
On this webpage, users can find relevant documents such as installation guides, troubleshooting guides, and several API examples. Additionally, they can access pre-trained models and detailed instructions on how to use them. Developers also have access to sample applications built using these pre-trained models.
The resources available range from starter kits featuring basic examples of popular tasks to high-end tutorials that cover complex operations like customizing or fine-tuning models.
The online community of users who follow Stable Differentiation on GitHub is continually expanding as more people start seeing its potential uses in animation studios across multiple industries, ranging from medical imaging analysis to genome sequencing output analytics. Engineers are also developing new kinds of UIs for mobile devices powered by machine learning algorithms.
Recent success stories include games built for both the Google Play Store and Apple App Store, taking advantage of synthetic datasets generated with Stable Differentiation techniques.
A website that offers over 80 Stable Diffusion courses and certifications from YouTube and other top learning platforms around the world. Users can read reviews to decide if a class is right for them.
A session that walks through all the building blocks of Stable Diffusion, including principle of diffusion models, model score function of images with UNet model, understanding prompt through contextualized word embedding, let text influence image through cross attention, improve efficiency by adding an autoencoder, and large scale training. It also provides Colab notebooks for users to experiment with Stable Diffusion and inspect the internal architecture of the models.
Benefits Of Stable Diffusion Tools
The use of Stable Diffusion tools offers substantial advantages such as improved speed and efficiency, access to high-quality hardware, increased creative capacity, and cost savings.
Improved Speed And Efficiency
Using AI-based image generators can speed up the process of creating high-quality images. Instead of manually producing multiple images with varying quality levels, these tools use advanced algorithms to quickly and accurately create pictures, saving time and effort.
Generative systems need to turn user inputs into a useful format quickly, so they can quickly create images and video. By using stable diffusion methods in popular development apps like Dream Studio, Replicate, PlaygroundAI, and Google Colab, editing time is cut down, and the quality of texture swapping or customization is very high.
Moreover, some developers are making platforms for creating content that use reliable spreading models. These models let users customize textures based on parameters that creators set using trained models. As a result, users can make changes to their personal studio without needing to reinstall any software or train new data sets for better accuracy.
Access to High-Quality Hardware
To create good images with accurate diffusion tools, you need good hardware. This means high-performance GPUs and CPUs to get good results from the text prompts in AI software.
Poorly optimized hardware can lead to inaccurate and potentially distorted images since a powerful computer is responsible for processing large amounts of data.
For this reason, AI animators and artists who wish to use stable diffusion tools should consider investing in up-to-date computers equipped with processors able to handle vast amounts of data efficiently.
Furthermore, inadequate hardware resources can negatively affect performance, leading to longer training times or even crashes during training sessions.
Increased Creative Potential
Stable Diffusion provides AI animators and artists with an amazing opportunity to increase their creative potential.
With access to a wide selection of models, Stable Diffusion can generate truly unique art pieces ranging from abstract art to photorealistic images — all created using artificial intelligence.
Using text descriptions as parameters, the software creates stunning visual media without the need for artists or graphic designers. This allows for greater experimentation when creating visuals, thus revolutionizing how opinions are visually represented through various types of media.
For example, DeepArtEffects uses Stable Diffusion in some of its best-in-class content creation tools such as FaceLab and Digital Art Effects, which helps creatives bring out even more detail and texture in their work than ever before possible – enabling them to create graphics on virtually any scale they like!
Cost Savings
Stable Diffusion helps save money associated with other platform-specific image and content generation software.
Stable Diffusion models can be trained from scratch for a fraction of the cost compared to its competitors. This allows developers and businesses to create their own custom images without purchasing expensive content creation tools such as Playground AI or Dream Studio.
For example, Disneyland used Stable Diffusion in interactive platforms such as Star Walkers – making environment prototypes faster and cheaper than ever before!
Similarly, fashion companies are also feeling the benefits of using stable diffusion – with major brands able to customize clothes more accurately with fewer resources – resulting in reduced production time leading to cost savings across entire collections.
Ultimately, Stable Diffusion simplifies complex tasks that were formerly manual operations into much easier processes when it comes to creating high-quality images.
Choosing The Right Stable Diffusion Tool For Your Business Needs
Before investing in any Stable Diffusion tool, it is important to consider what tasks need to be completed and what resources you already have available. With a clear understanding of your needs and expertise, you can find the best-suited platform for your requirements.
Factors To Consider
When making a decision about which Stable Diffusion tool to use, there are several key factors to consider, including hardware requirements, software compatibility with existing systems, ease of integration, budget constraints and technical support availability.
Hardware Requirements: Depending on the complexity of the AI-generated images, powerful dedicated computer hardware may be necessary to produce high-quality results efficiently. When selecting an appropriate stable diffusion software package, it is important to consider the amount of memory or processing power that may be required.
Software Compatibility: The stable diffusion system needs to work well with the company's existing production tools. If the client libraries are not compatible with the targeted environment version number, it could cause runtime performance issues or prevent certain tasks from running due to backward incompatible changes.
Simplifying Integration: When choosing a solution architecture for your technology stack, it is important to consider how quickly new functions can be hooked up and tested. This helps to keep development effort low.
Budget Constraints: Cost is always an issue, so it is crucial for businesses to carefully evaluate their options. They should consider not only whether a specific service offers better quality than its competitors, but also at what price point they get satisfactory value for their money. A choice that seems frugal today could cause problems later on if not evaluated properly while sticking within the available financial resources.
Technical Support Availability: In order to use more knowledge from different areas like medical image analysis, machine translation, or natural language understanding, it is important to get help from experts. This means using the available support resources provided by the software providers. However, this could be expensive and might require a significant investment.
Best Practices For Implementation
Implementing Stable Diffusion Tools with best practices is essential for success. Doing so allows businesses to get better results, faster, and ensure that their projects are completed on time and on budget. The most important best practices to keep in mind are:
Select the Right Parameters – To make the most of a stable diffusion tool, you need to tweak the parameters to meet your specific needs. To do this efficiently, think about how you're going to use the tool in production, the complexity of your data set, and the applications you'll be using. Then, adjust the tool accordingly.
Test Frequently – Before using a new stable diffusion tool in production, make sure it works as expected by running a series of tests against it using sample data. This will help you avoid any potential risks associated with deploying an untested tool, or relying too heavily on one for which there is no guarantee of convergence or reproducibility.
Monitor Performance – It is highly recommended to regularly monitor the performance of stable diffusion tools to identify any issues before they become major problems. Additionally, pay attention to how data is transferred from your environment into the diffusion models for continual optimization.
Sustainable Knowledge Transfer – Make sure all teams understand how the model works and how to use it effectively so knowledge can be shared quickly between departments. Create processes to ensure accuracy and provide feedback for development that emphasizes empowering the team rather than relying on outside vendors or agencies that may not fully understand the team's workflows and values.
Case Studies: Examples Of Businesses That Have Benefited From Using Stable Diffusion Tools
Stable Diffusion Tools have become a popular choice in the animation industry, offering AI art generators that can be used to create images quickly and cheaply.
Industrial Light and Magic
One prime example would be Industrial Light & Magic (ILM). They used generative artificial intelligence to automate their processing pipeline for creating over 500 shots for one season of The Mandalorian, which otherwise would've taken more than 5 times longer with manual labor.
Graphic India
Graphic India is an organization that makes comics and animations for people all over the world. They used generative technology to create different versions of their superheroes Chakra: The Invincible, Chandu The Magician, and Princess Ugga Bugga Voganaigeria. These characters were based on original ideas from Stan Lee. They used tools like Replicate to make it easy and fast to create the different versions.
Artisano Labs
Artisano Labs utilized Google Colab along with Dream Studio's NVIDIA P100 GPU processors for an agency project. They needed to create realistic human faces at scale along with custom backgrounds, all done quickly using only machine learning algorithms and code snippets provided by Stable Diffusion through the collaboration platform GitHub.
Controversy
When using generative AI or AI-generated works made with Stable Diffusion tools, it's important to think about legal and ethical concerns. There are issues with who owns the rights to the media that's generated. This is because copyright law can be harder to enforce with new technologies like this.
Getty Images even sued StabilityAI once because they used some photographs without giving credit. They also tried to stop people from using the photographs on social media and other online portals.
If you're creating new works based on existing licensed material, you should always think about the legal consequences. Some people in the creative community encourage this, but others think it's a bad idea because the results could be too similar to copyrighted material.
If you're going to share your creations locally or globally, make sure you follow the licensing terms. That way, you won't get in trouble unexpectedly because you relied too much on automated processes.
Conclusion
Stable Diffusion tools are an invaluable resource for AI animators and artists, empowering them to create stunning visuals quickly and accurately. Built on the latest in deep learning technology, these tools provide access to high-quality hardware, increased creative potential, cost savings, improved speed and efficiency — making them essential for any professional endeavor.
For businesses determining which tool is fit for their needs should be determined based on factors such as price point of the product/model available and performance.
FAQs:
1. What are the most widely used stable diffusion tools?
The most widely used stable diffusion tools are Dream Studio, Replicate, Playground AI, Google Colab, and BaseTen. These tools provide unique capabilities for creating high-quality visuals and offer features such as text-to-image generation, code replication, and image synthesis. Stable Diffusion Web, Midjourney, DALL-E, and BigGAN are also popular stable diffusion tools for AI-based image generation.
2. How do stable diffusion tools differ from one another?
Stable Diffusion tools are different from one another based on their features and what they can do. Here's a quick breakdown of each tool:
Dream Studio: makes images from text
Replicate: copies code
Playground AI: makes images from text in an easy-to-use way
Google Colab: offers tools to help create images
BaseTen: helps create and train images for AI
Stable Diffusion Web: an online version of the Stable Diffusion deep learning model that lets you make and edit images in different ways, like changing photos or making 3D scenes from text
Midjourney: makes different kinds of images, like digital paintings, sculptures, comics, and videos, based on text
GPT-3: makes natural-sounding language based on a prompt
DALL-E: creates digital images from just a few words
BigGAN: a popular tool to create cool images from text
3. What should I consider when selecting a stable diffusion tool?
When choosing a tool for distribution, you should think about what it can do. Some tools are good at making pictures out of text, while others are better at copying code or editing videos. You should also think about how much you can change the tool to fit your needs, and how easy it is for other people to use and work with. Lastly, you should think about how much the tool costs, and if it will work on your computer or with other software.