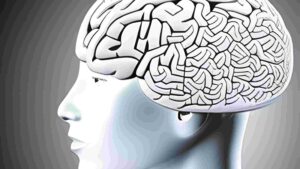 In this article, we will be discussing an essential aspect of the world of content marketing – content distribution at scale. We'll explore the reasons why content distribution is crucial and offer practical tips on how to scale your content effectively. 
Moreover, we'll share with you some of the best practices for content production and how you can leverage these techniques to gain a competitive edge, reach a wider audience, generate more leads and increase revenue.
What is Content Distribution at Scale?
"Content distribution at scale" simply means that you distribute large amounts of high quality content simultaneously across a variety of platforms. For example, instead of releasing one long form article per day, you distribute an article, email, video, and social media posts all at the same time, on the same topic.
​​It also involves using ai automation to create content at scale that can be repurposed and reused in different formats to reach a broader audience. Scaling your content enables you to create a steady stream of valuable content that resonates with your target audience without having to start from scratch every time.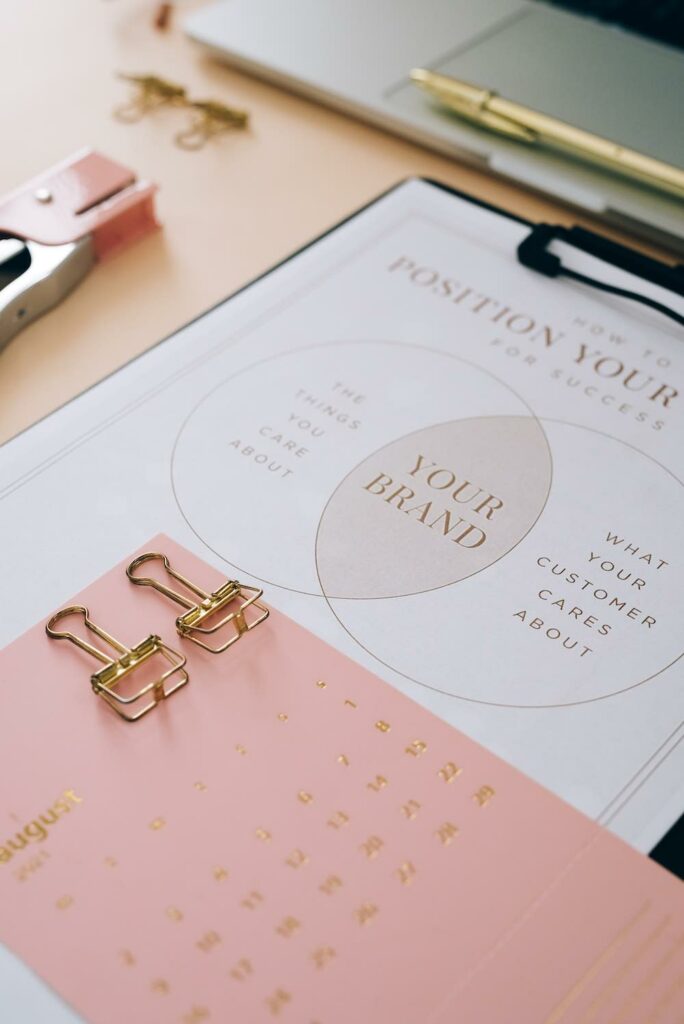 Why is Content Distribution at Scale Important?
Increases Brand Awareness: When your content is shared across multiple channels, it reaches a broader audience, exposing them to your brand.
Drives Traffic: The more channels you distribute your content on, the more likely it is to drive traffic to your website. This traffic can lead to more conversions, resulting in increased revenue.
Improves Search Engine Rankings: Search engines love fresh, relevant content. By distributing your content across multiple channels, you increase the chances of it being indexed and ranked higher in search engine results pages.
Increases Reach: Content distribution at scale allows businesses and content creators to reach a wider audience than they would be able to with organic distribution alone. By leveraging distribution networks, businesses and creators can reach new audiences and expand their reach.
Builds Better ROI: By distributing content at scale, businesses and content creators can get more value out of their content marketing efforts. By reaching a wider audience and driving more engagement and traffic, businesses can improve their ROI and get a higher return on their marketing investment.
What are the best practices for content distribution at scale?
Find the target audience that will love your content
Define your product or service: Firstly, let's define your product or service. What makes it unique? What problems does it solve? What sets it apart from other similar products or services? Understanding your product's unique features and benefits will help you position it effectively.
Identify demographics: Next up, think about the demographics of your target audience. Consider factors like age, gender, location, education level, and income. This will help you understand who is most likely to be interested in your product or service.
Analyze psychographics: Once you have a handle on demographics, it's time to analyze psychographics. This means understanding your audience's values, interests, and attitudes. What motivates them? What do they care about? What are their interests?
Conduct market research: To get more specific information on your target audience, you can conduct market research. This can involve surveys, focus groups, or interviews. Gathering data will help you refine your understanding of your audience.
Analyze your existing audience: It's also important to analyze your existing audience. Using analytics tools, you can gain insights into who is engaging with your content, where they're coming from, and what they're interested in.
Develop personas: Finally, develop buyer or customer personas. A buyer persona is a detailed profile of your ideal customer. By creating personas, you can understand your target audience in more detail and create marketing messages that resonate with them.
Choose the best channels for content distribution at scale
Identify where your audience is: Take a look at where your target audience spends their time online. Do they hang out on Facebook, Instagram, or LinkedIn? Knowing where your audience is active will help you choose the right channels to focus on.
Consider your content format: Different channels are suited for different content formats. For example, if you create videos, then YouTube would be a good distribution channel. If you create articles, then publishing on your blog or Medium may be a good fit.
Analyze the reach of each channel: Take a look at the number of users on the platform and how active those users are. Consider which channels have the most potential to reach your target audience.
Assess your budget: Some channels may require a bigger investment than others, so it's important to choose channels that fit within your budget.
Evaluate the competition: Check out what channels your competitors are using to distribute their content. This can help you identify opportunities to reach your target audience in a unique way.
Experiment with different channels: Try out different platforms and formats to see what works best for your content and audience. Consider A/B testing different channels to see what drives the most engagement and traffic to your website.
Use artificial intelligence to create high quality content at scale
Automated content creation: There are so many cool ways that AI can help with content creation. For starters, AI-powered tools like Content at Scale, Jasper and ChatGPT can automatically generate long form content, articles and scripts based on a single keyword, phrase or even customer questions and reviews. 
Natural language processing (NLP): NLP can be used to analyze customer feedback, social media posts, and other forms of user-generated content to gain insights and develop content strategies. It's like having a super smart assistant that can help you figure out what your customers really want!
Content curation: Another neat way AI can help with content creation is through content curation.  AI-powered content curation tools can analyze and curate relevant content from across the web based on user preferences or keywords. This can help businesses identify popular topics and create content that resonates with their target audience.
Personalization: AI can also be used to personalize content for individual users based on their preferences, behavior, and history.
Content optimization: AI-powered tools can analyze content performance and provide recommendations for optimizing content for search engines and social media platforms. These tools can identify keywords, suggest headlines, and optimize content structure for maximum engagement.
Publish at specific times
Know your audience: Understanding your target audience and their behavior can help you figure out the best time to post your content. Factors such as their location, age, occupation, and other demographics can all play a role.
Consider the platform: Different social media platforms have different peak usage times, so it's important to know the platform-specific patterns. For example, Twitter tends to have higher engagement during weekdays and during the morning and afternoon commute times.
Test and analyze: Experiment with different posting times and track engagement metrics such as likes, shares, and comments to determine which times work best for your audience. This data will help you optimize your future posting schedules.
Keep up with trends: Staying up-to-date with industry trends and events that can impact your audience's online behavior is important. Posting content related to a popular event during the event's duration can lead to higher engagement.
Consider time zones: If you have a global audience, be mindful of different time zones when scheduling your posts. This will ensure that your content is posted at a time when your audience is most active and engaged.
Use eye-catching visuals and headlines
Choose visuals that make sense: The visuals should help reinforce the message and make the content more memorable. Additionally, high-quality visuals like high-resolution images, graphics, and videos can help make the content more appealing and professional.
Create compelling headlines: Headlines can be a powerful tool to grab your audience's attention and draw them into your content. Creating compelling headlines that are descriptive, provocative, or ask a question can pique your audience's curiosity and encourage them to click through to your content. However, it's essential to avoid click-bait language that doesn't deliver on your promises or misrepresent the content.
Keep it simple: Simple visuals and headlines can often be more effective than complex ones. Avoid using too many elements or words that can overwhelm the audience and make the content overly complex.
Be consistent: Consistency in visual style and branding can also help make the content more recognizable and reinforce the brand identity. Use the same font, colors, and style across all visual elements to create a cohesive look and feel.
Leverage analytics to measure success
Website traffic: By analyzing metrics such as new and returning users, bounce rates, time spent on site and pages visited,  you can understand if your marketing strategy is effective at bringing eyeballs and visitors to your product or service.
Engagement metrics: Likes, shares, comments, and click-through rates, can help businesses and content creators understand how the audience is interacting with their content. These metrics can help identify which types of content are resonating with the audience and which are not.
Conversion rates: Data such as button clicks, forms submissions, leads generated or sales made, can help you understand the effectiveness of your efforts. Make decisions based on data and successful trends.
Audience demographics: Knowing the demographics of your audience is also crucial to creating content that is relevant and engaging. By understanding your audience's age, gender, location, and interests, you can tailor your content to better meet their needs.
Return on investment (ROI): By comparing the cost of creating and distributing content with the revenue generated, you can make data-driven decisions about future investments. Remember, successful content marketing is all about using data to make informed decisions and continuously optimizing your strategy for the best results.
Continuously test and adjust distribution strategies
Set clear goals: Before implementing any distribution strategy, it is essential to define clear goals that align with the overall business objectives. For example, the goal could be to increase website traffic, generate leads, or increase brand awareness. Clear goals will help in measuring the effectiveness of the distribution strategies.
Experiment with different channels: Content distribution channels are constantly evolving, and it is essential to experiment with new channels to reach new audiences. For example, trying new social media platforms or using email marketing campaigns to reach a new audience can be effective.
Analyze data regularly: Analyzing data regularly is critical to understanding the performance of content distribution strategies. By analyzing data, businesses can identify which channels are driving the most traffic, engagement, and conversions. Regular analysis of data can help in optimizing the content distribution strategies and improving their effectiveness.
A/B testing: A/B testing involves creating two versions of the same content and testing them against each other to see which performs better. For example, testing two different headlines or two different social media channels can provide insights into which is more effective.
Monitor industry trends: The content marketing landscape is constantly changing, and it is essential to stay up-to-date on industry trends. By monitoring industry trends, businesses can identify new channels or strategies that can be effective in reaching their target audience.
What are the best channels for content distribution?
Social Media: Platforms like Facebook, Twitter, Instagram, LinkedIn, TikTok, and YouTube offer a wide audience for your brand to reach. By posting updates, sharing content, and engaging with your followers, you can build awareness and generate interest in your brand.
Email Marketing: Email marketing is another great channel for content distribution. It's an affordable and personal way to reach out to your subscribers with tailored messages and promotions. By driving traffic to your website, you can keep people coming back for more.
Content Syndication: Content syndication is a powerful tactic that involves publishing your content on third-party websites. By doing so, you can increase your online visibility, generate backlinks, and ultimately increase traffic to your own website. Popular content syndication tools include Outbrain, Taboola, and Zemanta.
Influencer Marketing: Influencer marketing is a newer form of content distribution, but it's already proving to be highly effective. By partnering with social media personalities with a large following, you can leverage their reach to promote your brand to a wider audience.
Search engine optimization (SEO): Search engine optimization (SEO) is a must-have for any brand looking to increase their online visibility. By optimizing your website for relevant keywords and phrases, you can rank higher in search engine results pages (SERPs), which leads to increased visibility.
Paid Advertising: Paid advertising is another highly effective channel for content distribution. Platforms like Google Ads, Facebook Ads, and Instagram Ads allow you to create and target ads to your desired audience, bringing traffic and potential customers right to your doorstep.
Video Marketing: Video marketing is an engaging way to tell your brand story and showcase your products or services. Sharing videos on social media platforms, YouTube, or your website can be a highly effective way to reach your audience.
Podcasting: Podcasting is a rising star in the world of content distribution. By creating and sharing audio content on platforms such as Apple Podcasts and Spotify, you can share your expertise and connect with your audience in a whole new way.
Useful content distribution resources
Final Thoughts
In the competitive world of content marketing, relying solely on producing high-quality content and waiting for it to magically reach the intended audience is not enough. With an immense amount of content available, casting a wide net and utilizing various channels to reach the target audience is vital.
This is where content distribution at scale becomes necessary. By utilizing social media, email marketing, paid advertising, and partnerships, you can expand your reach and significantly drive engagement.
Employing a scaled, multi-channel approach, backed by in-depth data analysis, can significantly improve the reach and impact of your content.