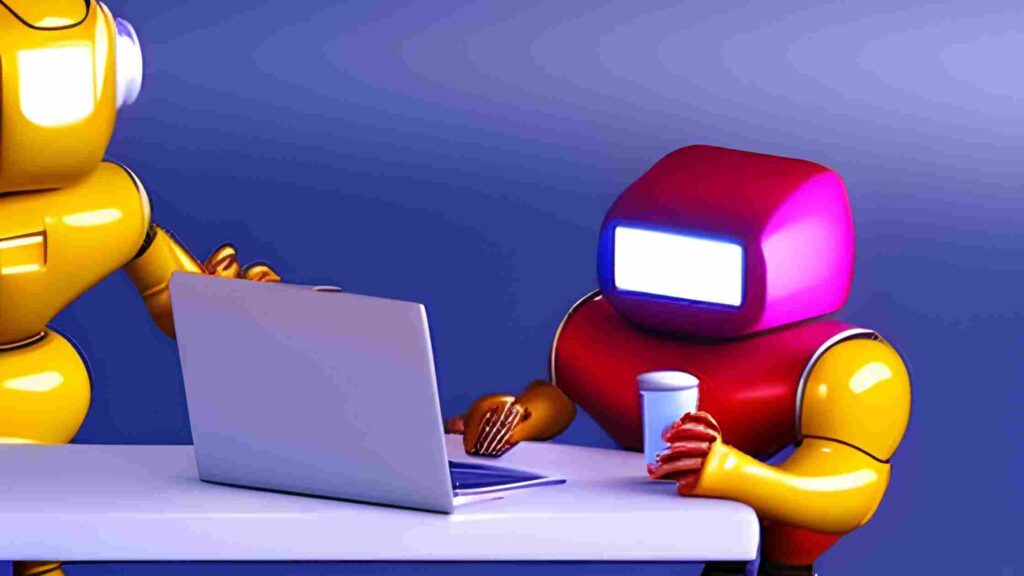 In today's fast-paced digital landscape, overcoming content creation bottlenecks is an essential aspect of any successful marketing strategy. However, the process of producing high-quality content consistently can be fraught with challenges. Content bottlenecks, or obstacles that slow down content production, are common and can hinder the effectiveness of your content strategy [1].
In this article, we will explore the various bottlenecks in content creation and provide practical fixes to help you streamline your content workflow, improve collaboration, and boost content performance.
Identifying Content Creation Bottlenecks
A well-crafted content strategy is crucial for successful content marketing. However, bottlenecks can occur at any stage of the content creation process, from ideation to production, distribution, and governance. To overcome these bottlenecks, it's essential to identify them and understand their underlying causes.
Common content bottlenecks include:
Lack of collaboration: Poor communication and cooperation among team members can lead to delays and inconsistencies in content production.
Inefficient workflow: An unclear or disorganized content production process can result in wasted time and resources, negatively impacting content quality and consistency.
Inadequate resources: Limited resources, including staff, budget, and technology, can constrain your content marketing efforts and hinder your ability to meet content demands.
Content governance issues: Inconsistent content management and enforcement of content policies can lead to a disjointed content strategy and poor content performance.
Content Bottleneck Fixes
To resolve these content bottlenecks, consider implementing the following strategies:
Enhance Collaboration
Improving collaboration among team members is crucial for a seamless content creation process. Encourage teamwork, communication, and coordination by adopting the following practices:
Develop a shared content plan: A well-defined content plan can help align your team's efforts, ensuring everyone is on the same page regarding marketing goals, delivery channels, and content topics. By establishing a shared understanding of your content strategy, team members can work together more effectively and avoid misunderstandings or delays.

Tools:

Google Sheets or Excel are great for creating and sharing content calendars or plans. You can use a simple spreadsheet to outline your content strategy and schedule, and then share it with your team to keep everyone on the same page.
Trello is a project management tool that can be used to plan and organize your content. You can create cards for each piece of content, assign team members, set due dates, and move cards around as needed.
Asana is another project management tool that can be used for content planning. You can create tasks for each piece of content, assign team members, set due dates, and add comments and attachments.

Leverage digital systems: Utilize marketing technology, centralized platforms, and online tools to facilitate communication and collaboration among team members. Digital systems can help streamline the content creation process, making it easier for team members to share ideas, provide feedback, and track progress.

Tools:

Customer Relationship Management (CRM) systems help businesses manage and analyze customer interactions and data throughout the customer lifecycle. An example of a CRM is Salesforce.
Enterprise Resource Planning (ERP) systems integrate and manage core business processes such as finance, procurement, and inventory management. One example of an ERP is SAP.
Content Management Systems (CMS) platforms allow businesses to manage and publish content, such as blog posts, web pages, and multimedia files, on their website. One example of an CMS is WordPress.
Marketing automation platforms can help businesses automate repetitive marketing tasks, such as email campaigns, social media posts, and lead scoring.

Promote a culture of cooperation: Encourage a culture of partnership and coordination within your marketing department. Foster an environment where team members feel comfortable sharing ideas, asking for help, and working together to overcome challenges.
Optimize Workflow
An efficient content workflow can help you produce high-quality content more quickly and consistently. To optimize your content workflow, consider implementing the following strategies:
Establish a clear process: Create a well-defined content production process that outlines each step, from ideation to distribution and assessment. This process should promote transparency, efficiency, and accountability among team members, making it easier to manage content production and identify potential bottlenecks.
Set clear and achievable goals: Establish practical and attainable objectives for your content creation process to ensure a sustainable workflow and a productive team [3]. These goals should be aligned with your overall content strategy and marketing objectives.
Monitor performance and provide feedback: Ensure that all team members understand the content workflow process and the importance of each step involved [3]. Regularly assess performance, provide constructive feedback, and identify areas for improvement to maintain a high standard of content production.
Remove unnecessary steps: Streamline your workflow by eliminating redundant or unnecessary tasks and fields, thus reducing complexity and saving time [5].
Limit data: When working with large datasets, use sampling tools to reduce the volume of records passing through the workflow and speed up the overall process [5].
Implement scalable tools: Utilize tools and software that can adapt and grow with your content production needs, ensuring that your workflow remains efficient as your content strategy evolves [6].
Define and document the workflow: Clearly outline and document the steps involved in your content workflow, ensuring that all team members are aligned and understand their roles and responsibilities [7].
Improve communication and collaboration: Encourage open communication and collaboration among team members, as well as with stakeholders and decision-makers, to ensure that everyone is on the same page and working together efficiently [2].
Conduct periodic content workflow analysis: Regularly evaluate your content workflow to identify areas for improvement and ensure that it remains aligned with your content strategy and marketing goals [7].
Leverage data-driven decision-making: Use data and analytics to inform your content workflow optimization efforts, ensuring that your decisions are based on measurable insights and performance metrics [2].
Enhance customer relationships: An optimized workflow can lead to more consistent and timely responses to customer inquiries and concerns, ultimately improving customer satisfaction and fostering strong relationships [8].
Adopt workflow management tools: Utilize software and online tools designed to streamline your content workflow and facilitate collaboration among team members. These tools can help automate routine tasks, track progress, and ensure that deadlines are met.
Regularly review and improve your workflow: Continuously assess the effectiveness of your content workflow and make adjustments as needed to improve efficiency and eliminate bottlenecks. This may involve reevaluating your process, tools, and resources to ensure that they are meeting the demands of your content strategy.
Allocate Adequate Resources
To overcome resource constraints, consider the following strategies:
Prioritize content creation: Ensure that your marketing department allocates sufficient resources, including budget, staff, and technology, to support your content strategy. This may involve reallocating resources from other areas or securing additional funding to support your content marketing efforts.
Hire skilled content creators: Assemble a team of skilled content creators who can produce high-quality content assets in various formats, including articles, videos, infographics, and podcasts. This will help ensure that you have the expertise needed to execute your content strategy effectively.
Leverage external resources: If your internal resources are limited, consider outsourcing content creation or partnering with external agencies to produce content assets. This can help you scale your content marketing efforts and meet the demands of your content strategy without overextending your internal team.
Implement Content Governance
Content governance is essential for maintaining the quality and consistency of your content.
To improve your content governance, consider adopting the following practices:
Establish content guidelines: Develop clear content policies, standards, and rules that govern the creation, distribution, and management of your content assets. These guidelines should address topics such as tone, style, branding, and legal considerations.
Assign content governance responsibilities: Identify key stakeholders within your marketing department who will be responsible for enforcing your content guidelines and ensuring that all content assets adhere to established policies. This may involve creating a dedicated content governance team or assigning specific roles and responsibilities to existing team members.
Monitor content performance: Regularly assess the performance of your content assets using content metrics and analytics to identify areas for improvement and ensure that your content strategy is achieving its intended goals. This may involve tracking engagement, conversions, and other key performance indicators (KPIs) to inform your content governance efforts.