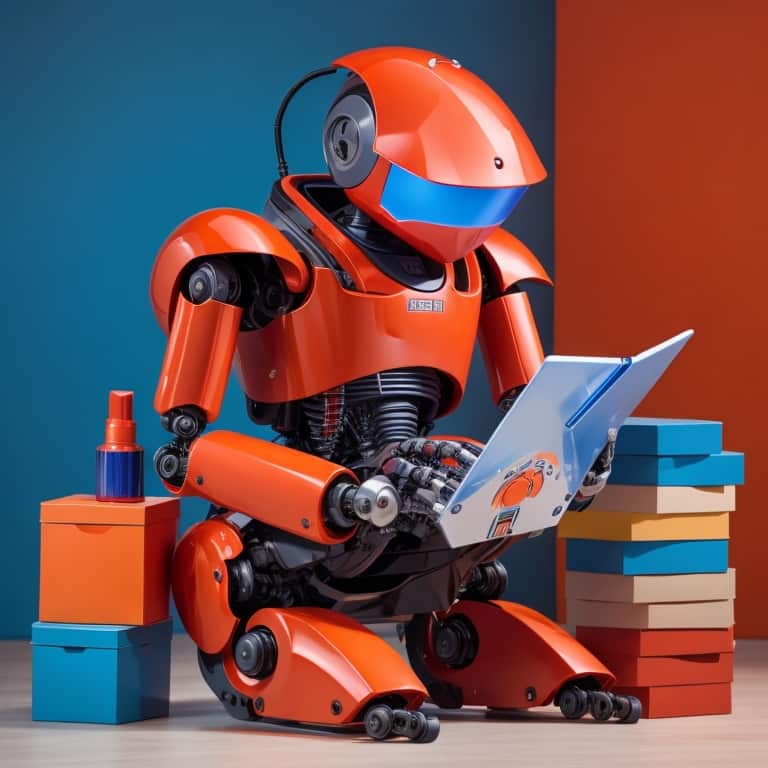 Are you struggling to create high-quality product review articles? Agility Writer, one of the hottest AI-powered writing tools in the marketplace, has a solution – their innovative Product Roundup feature.
In this article, we'll delve deep into how this feature helps streamline your writing process and maximize potential SEO benefits.
Key Takeaways
The Agility Writer Product Roundup Feature is a unique tool designed to simplify the process of creating comprehensive and engaging product review articles.
With a few simple steps, users can easily select products, create an outline, include customer review data, create pros and cons, and build product comparison tables, and compile all elements into a high-quality article ready for publication.
Users can include features or images from Amazon in addition to adding their Amazon Affiliate ID for monetization purposes.
Writers can maximize the benefits of the feature by focusing on niche products targeting specific audiences.
Agility Writer Overview
If you're tired of spending hours crafting high-quality content, only to have it go unnoticed in the crowded online world, then this blog post is for you. Today, we're diving into the Agility Writer Product Roundup – a game-changing tool that harnesses AI technology to revolutionize your article writing process.
With its advanced features and user-friendly interface, Agility Writer simplifies SEO optimization, speeds up the writing process, improves content quality and streamlines your content creation process. Get ready to boost your productivity and captivate your audience with this incredible writing software.
What Is the Agility Writer Product Roundup?
The Agility Writer Product Roundup is a unique feature, specifically designed to facilitate the creation of comprehensive and engaging product reviews. Primarily aimed at Amazon products, it brings together the efficiency of streamlined review articles and tailors them to fit distinct niches.
Its specialty lies in generating high-quality long-form content that hooks readers while providing an in-depth analysis of the listed items. Emphasizing greatly on SEO optimization strategies, this feature ensures your roundups aren't just informative, but also score well on search engines.
In essence, it's a game-changer for anyone seeking effortless article creation through AI content generation tools.
How Does Agility Writer Product Roundup Work?
Creating a product roundup with Agility Writer is an uncomplicated process that only requires a few simple steps. Initially, users need to specify the type of products they wish to review.
To get started click the Product Roundup button under More in the top navigation of the Agility Writer dashboard and follow these steps:
Create a list of 10 – 15 products that you want to feature in your roundup.
Enter your Article Title and Region.


Select your desired number of H2 and H3 headings, from 4 – 6.

Select your article structure – we recommend Advanced because this mode is designed to output the best SEO structure of a long form article of 3,000+ words, in markdown format with Key Takeaways, bullet points and bold text.

You can optionally define an Audience, Tone of Voice and Point of View.

Input relevant Terms/ Keywords to appear throughout your article, including in headings, subheadings, and naturally within the body text.

Input the product URLs into Agility Writer for validation.

Once the products are validated, click Create Outline to create a framework for your roundup. This tool helps you organize your thoughts and structure your article effectively.
Features like FAQs, AI Image Prompts, and Meta Title & Description can be enabled to enhance content quality.

Enable Authority Links and Internal Links build your article link power.
Select In-Depth Factual Data to make sure Agility Writer is gathering the correct data about your products.
Select your Output Language – Agility Writer can compose product roundups in English, Malay, German, French, Dutch, Spanish and Italian
As optional features, Agility Writer can include comparison tables, features or images from Amazon, link out to authority websites and source ∫ from Youtube.
Consider including affiliate links within your roundup article by entering your Amazon ID. This allows you to earn a commission if readers make purchases through those links.
Once your product list and outline are complete, click "Add to Writing Queue". Your article will automatically be created based on your specific customizations, instructions and specifications.
What Sort of Products Can You Feature?
Agility Writer is a fully adaptive and versatile tool when it comes to product selection for its roundups. This user-friendly interface can feature an array of diverse products, including:
Electronics: From the latest smartphones to cutting-edge laptops, your roundup can include any type of electronic gadget.
Outdoor Gear: From backpacks to tents and camping gear.
Beauty Products: The AI-powered content creation tool makes it easy to feature everything from high-end makeup to cost-effective skincare solutions.
Fashion Items: Whether it's trendy clothing or stylish accessories, you can easily incorporate them into your content.
Kitchen Appliances: Premium content production about top-notch ovens, refrigerators or even small appliances is possible.
Books and Digital Products: From best-selling novels to educational e-books and online courses, Agility Writer handles them all efficiently.
Fitness Equipment: You could engage readers with detailed descriptions of workout gear or health supplements.
Home Decor Items: For brands selling furnishings or other home decor items, the product roundup is an SEO powerhouse.
Benefits of Product Roundups for Consumers
Product roundups offer a range of benefits for both consumers and content creators.
Product Roundups provide an organized and comprehensive overview of multiple products in one article, saving readers time and effort in their research process.
They help readers make informed decisions by comparing similar or related products based on their features, specifications, and customer reviews.
Product Roundups allow potential customers will discover these valuable resources when searching for specific products.
Overall, the benefits of using Agility Writer's Product Roundup feature include offering convenience to readers by providing them with all necessary information in one place; enhancing decision-making by comparing different options; improving search engine visibility through SEO optimization; and keeping audiences informed about trending products.
Benefits of Product Roundups for Business Owners and Content Creators
Product roundups allow content creators to optimize their articles for search engine optimization (SEO).
Product roundups also provide insights into current trends. As new products emerge on the market, readers can stay up-to-date with popular choices in various categories through these informative articles.
By including relevant keywords, rich formatting such as lists and tables, appropriate word counts, and well-structured headings, writers can increase the visibility of their content online.
Tips for Maximizing the Benefits
To maximize the benefits of the Agility Writer Product Roundup feature, consider implementing these strategies:
Focus on niche products: Choose specific products that cater to a particular target audience. This will help attract the right readers who are more likely to convert into customers.
Write compelling headlines: Craft attention-grabbing headlines that clearly convey the value and uniqueness of the featured products. Use strong action words and include keywords to improve search engine visibility.
Provide in-depth product information: Give detailed descriptions of each featured product, highlighting their key features, benefits, and any unique selling points. Use bullet points or short paragraphs for easy readability.
Include high-quality visuals: Incorporate attractive images or videos of the products to enhance visual appeal and provide readers with a better understanding of what they're considering purchasing.
Add personal recommendations: Share your own personal experiences or opinions on the products if applicable. This can build trust with readers and make your roundup more authentic and credible.
Include customer reviews or testimonials: If available, showcase positive reviews or testimonials from satisfied customers who have used these products before. Social proof can significantly influence buying decisions.
Optimize for SEO: Use relevant keywords throughout your article to improve search engine rankings and increase organic traffic to your product roundup page.
Conclusion
In conclusion, the Agility Writer Product Roundup feature is a powerful tool that simplifies the process of creating comprehensive product reviews. With its AI-powered capabilities and user-friendly interface, users can easily generate long-form content and optimize it for SEO purposes.
Whether you're a writer or a content creator, Agility Writer offers an efficient and effective solution for streamlining your writing experience and producing high-quality product roundup articles.
Don't miss out on this innovative platform – try Agility Writer today!
FAQs
1. What is the Agility Writer Product Roundup Feature?
The Agility Writer Product Roundup Feature is a tool that allows writers to gather and organize information about various products in a specific niche or category. It helps streamline the process of creating product roundups by providing a structured template and easy-to-use interface.
2. How does the Product Roundup Feature help writers?
The Product Roundup Feature provides writers with pre-designed templates for organizing product information, such as descriptions, features, prices, and images. It also allows for easy customization and editing so that writers can tailor their roundup to fit their unique style and requirements.
3. Can I add my own products to the roundup?
Yes, you can add your own products to the roundup using the Agility Writer Product Roundup Feature. This feature enables you to include both external products from affiliate programs or marketplaces like Amazon, as well as your own offerings.
4. How do I publish my product roundup once it's completed?
Once you have finished creating your product roundup using the Agility Writer Product Roundup Feature, you can easily export it into various formats like HTML or PDF for publishing on your website or blog. Alternatively, you can copy and paste the content directly into your preferred publishing platform or CMS (Content Management System).
Affiliate Disclaimer:
Please note that some of the links in this video and article may be affiliate links. This means that if you click on an affiliate link and make a purchase, we may earn a commission at no additional cost to you. We only recommend products and services that we have personally used and believe will bring value to our viewers.