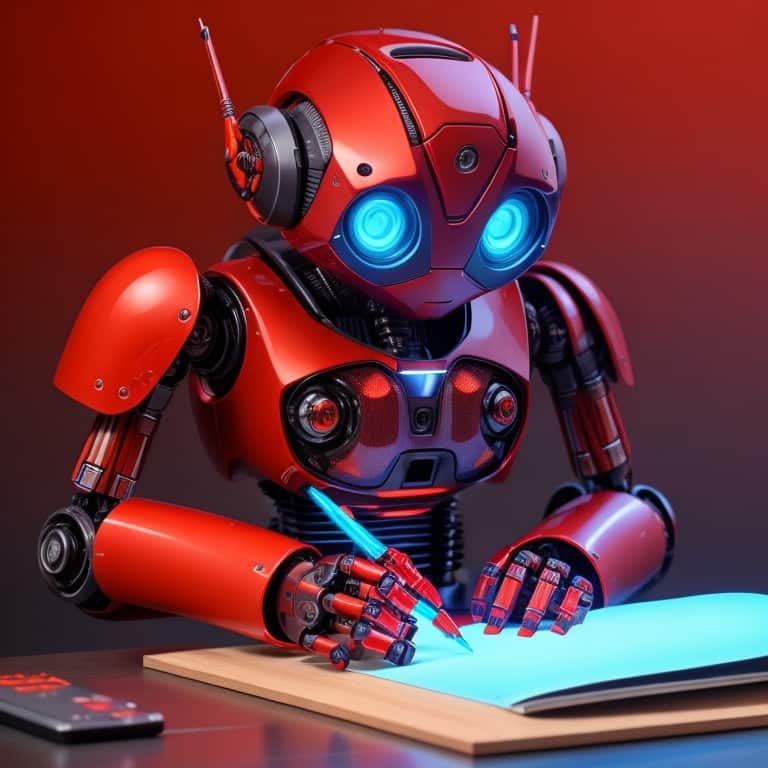 Creating high-quality content can be a challenge for most bloggers and online businesses.
Agility Writer is an AI writing tool developed to help simplify the process of generating engaging articles.
In this blog post, we will explore how writers can benefit from using Agility Writer's AI-powered features such as bulk mode, 1 click content generation, AI detection, SEO optimization, collaboration tools, and more.
What Makes Agility Writer Special?
Agility Writer is an AI-powered content creation tool with robust customizable templates and workflows, collaboration features, and optimization for SEO that makes it a powerful writing solution.
1. AI-powered content creation
is changing the way content creators can craft high-quality, search intent-matching long form articles. Artificial intelligence (AI) models are used to easily produce optimized pieces of content with minimal effort and time investment.
The use of AI for content creation means that companies no longer have to work around tight deadlines or manually research facts and figures related to a topic area. Agility Writer AI offers an accessible platform for leading technology advancements in natural language processing, machine learning and artificial intelligence ensuring personalized experiences and better content quality.
It features customizable templates which allow users to collaborate easily, as well as tools for quickly creating SEO-optimized articles using its Optimize Mode feature. Content creators can also take advantage of the Outline Builder tool to generate comprehensive outlines when tackling complex topics, making writing high volume tasks easier than ever before.

2. Customizable templates and workflows
Agility Writer offers a wide range of customizable templates and workflows that make it easy for content creators to create high-quality pieces quickly. The tool's advanced AI technology automatically analyzes user input and provides personalized writing recommendations to improve the quality of content. Content creators can customize pre-built components, templates, and prompts to experiment and find what works best for their content. Additionally, users can integrate their work with Google Drive for seamless collaboration. With Agility Writer's customizable features, content creators have the flexibility to tailor their writing process according to their specific needs. This allows them to save time and effort by generating compelling articles quickly with minimal effort.
3. Collaboration tools
Agility Writer AI is a powerful content creation platform that understands the needs of content creators. It offers collaboration tools to streamline the process and make it easier for teams to work together on projects.
With helpful features such as customizable templates, search intent optimization, collaboration workflows, and project management tools like Trello integration, Agility Writer AI enables businesses of all sizes to collaborate quickly while catering to their individual needs.
Additionally, it offers a range of SEO-optimized everyday topics composed with in-depth factual data via its Advanced AI Detection feature and allows users to test their writing with Originality.ai plagiarize checker feature for creating unique articles every time! All these features rolled into one package allow organizations not only speed up development cycles but also generate high quality content with tailored messaging without additional software.

4. SEO optimization
Agility Writer AI is a powerful tool that enables content creators to create SEO-optimized content. With advanced features such as customizable templates and workflows, collaboration tools, and optimization tools like the Product Roundup feature, Agility Writer makes it easy for content writers to rapidly increase their SEO rankings.
The Outline Builder also helps make long-form articles easier to write and keep organized. When utilizing Optimize Mode, users benefit from in-depth factual data all powered by an advanced AI engine that helps generate effective topics while ensuring accuracy of facts related to the article topic.
As a bonus feature, its sophisticated AI Detection feature provides originality reports with every article–ensuring plagiarism free results at all times without adding any extra steps or time constraints.
Sign Up for Agility Writer $1 Trial ⇒ ⇒
Overcoming Content Creation Bottlenecks with Agility Writer
Agility Writer is an AI-powered content creation tool that helps digital marketers and content creators overcome production workflow bottlenecks. It provides a suite of features that enable users to craft long-form, engaging articles quickly with minimal manual intervention.
The AI system features customizable templates and workflows for efficient article creation, as well as collaboration tools to facilitate teamwork among colleagues or remote teams. Additionally, Agility Writer enables SEO optimization into the process so content naturally becomes visible on search engine results pages without any extra steps.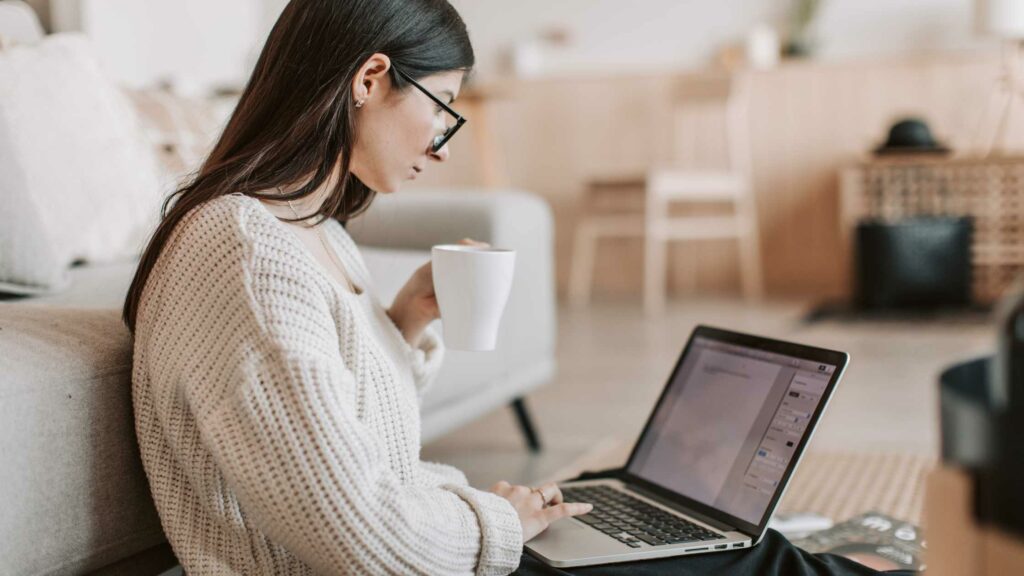 Utilizing these technical capabilities means creators can focus less on mundane scratch editing and formatting tasks while still producing high quality pieces faster than ever. To further increase efficiency in long-form writing projects, Agility Writer's Outline Builder gives automated suggestions of different headings and structures that are optimized for best in class output, making it easier for writers to organize their thoughts quickly.
Moreover, the Advanced Mode feature allows advanced customization options from basic text alignment tweaks to impressive custom styling layout choices giving creatives full command over how each piece looks in just a few clicks – all while leveraging SEO best practices at every step of the way.
For easy roundup blog posts featuring multiple products often seen when reviewing third party services or hosting platforms for instance — there's even an exclusive Product Roundup feature built into the platform giving organizations unprecedented flexibility when doing research or trying out new companies by easily summarizing those experiences into unique overviews quickly produced with drag & drop simplicity!
Writing High-Quality Articles with Agility Writer
Agility Writer offers a range of advanced features that allow users to create compelling, SEO-optimized articles with ease.
1. Using the Outline Builder
Agility Writer's Outline Builder is a powerful tool that allows content creators to structure their articles in an effective and organized way. It features a detailed set of steps which can be customized according to individual preferences in order to generate original, informative and SEO-optimized articles quickly. The tool helps users stay on task when creating long-form articles by separating them into various sections with clear introductions, body paragraphs, conclusions etc.
2. Utilizing the Advanced Mode
Agility Writer's Advanced Mode is an AI-powered content creation tool dedicated to producing top quality articles that are SEO optimized and highly accurate. With its feature-rich capabilities, it allows users to generate high-quality content quickly and easily. Here are some of the features of the advanced mode that makes it a must-have for content creators:
3. Generating SEO optimized articles with Optimize Mode
Optimize Mode is a powerful AI-driven feature of Agility Writer that helps content creators to generate SEO optimized articles quickly and efficiently. This mode offers users several features, including keyword density analysis, relevant keyword suggestions, and search engine optimization techniques to help improve the visibility of their articles online.
4. Using the Product Roundup feature
With Agility Writer's Product Roundup feature, content creators can easily create high-quality articles that include product reviews and recommendations. Whether you're looking to write blog posts or crafting long-form articles, the tool saves time by helping users generate compelling content within mere minutes.
Comprehensive High-Volume Content Creation with Agility Writer
With Agility Writer, content creators can quickly and efficiently generate high-volume content with ease. The AI-powered software enables users to write detailed and SEO-rich articles in a fraction of the time it would take without the tool's help.
Agility Writer offers unparalleled features such as an outline builder that allows users to create well-structured articles, advanced AI detection for generating factual data and SEO optimization tools for improved search visibility.
In addition, its Product Roundup feature help writers produce product reviews in minutes. Lastly, the Originality AI test ensures that all generated pieces are of top quality, free from plagiarism or duplication while providing insight on how improve their content even further.
Through these powerful functions plus more, Agility Writer helps professional writers save valuable time while increasing output volume—allowing them to meet tight deadlines without compromising quality or accuracy of each piece they produce.
Agility Writer's AI Detection Feature
Utilizing advanced AI detection technology, Agility Writer enables users to create content that appears natively human-written yet still offers the power of automated content creation.
1. Enabling the Advanced AI Detection Feature
The Advanced AI Detection Feature in Agility Writer is a powerful tool for content creators. This feature allows users to detect any AI-generated text and ensure the authenticity of their written material. With the Advanced AI Detection Feature, users can trace back all original sources of information used and eliminate plagiarism from their work, ensuring that content remains 100% unique and authentic. Users are also able to receive ratings on articles they generate with this feature from Originality.AI, an independent scoring system that evaluates writing trends created by Artificial Intelligence programs like Agility Writer directly against articles previously indexed in existing online databases such as those found at Google. Finally, enabling this feature allows users to check if their article contains factual data collected from credible sources or not so that they can have assurance about the quality and accuracy of all published materials.
2. Utilizing standard text and in-depth factual data
Agility Writer AI seamlessly combines the power of AI technology with useful statistical data to help content creators craft high-quality articles in less time. By leveraging standard text and accurate, factual information pulled from reliable sources, Agility Writer's AI provides an all-in-one solution for creating engaging blog posts that are richly detailed without requiring extensive manual intervention.
With its advanced features such as Optimize Mode and Product Roundup also available on the platform, users can now not only double check their content is optimized for SEO but also quickly generate product roundup reviews without needing to look up each review individually.
This helps content creators ensure accuracy across multiple posts while still keeping a tight turnaround window – maximizing efficiency overall!
3. Testing content with Originality.ai
Originality.ai is an online-based AI content detection software that accurately detects 99.5% of all AI-generated content, making it a perfect go-to source for Content Creators looking to ensure authenticity of their work. It offers a free version to test the accuracy and effectiveness of the product before opting for its advanced features. Additionally, Originality.ai has an update that now also includes a powerful algorithm and machine learning feature allowing users to detect fraudulent content faster and more efficiently.
Agility Writer's Key Takeaways and Benefits
With scalable and automated features, Agility Writer's intelligent AI-powered tools enable users to generate content quickly, efficiently and with a higher SEO score.
1. Efficiently writing long-form articles
Agility Writer is a powerful AI-powered content creation tool that maximizes efficiency when it comes to writing long-form articles. It combines cutting edge artificial intelligence and natural language processing (NLP) technology with GPT 3.5 and GPT 4 to create professional, engaging content quickly without sacrificing quality.
The platform's customizable templates and workflows make organizing complex articles easy, while its collaboration tools foster seamless collaboration between writers. In addition, Agility Writer has an SEO Optimization feature that allows users to easily optimize their articles for search engine rankings will little extra effort or expertise in web design.
With features such as Outline Builder and Advanced Mode, high quality pieces can be generated in no time at all, saving precious hours of research typically needed on traditional methods of article writing.
Furthermore, the Product Roundup feature makes creating product reviews simpler than ever before; users are presented with several prewritten options which they can then edit according to their needs without having to start from scratch every time! Lastly but most importantly – being able to detect plagiarism using Originality AI – writers don't have any worries about facing legal consequences due to accidentally duplicate content while they produce high volume output efficiently.
2. SEO optimization without additional tools
With Agility Writer, content creators no longer need to manually research and optimize keywords. Instead, this AI-writing tool offers comprehensive SEO optimization capabilities for maximum website visibility on Google and other search engines.
By providing suggestions tailored to different categories of content such as eCommerce or B2B services and products, Agility Writer can help users quickly generate SEO-friendly articles without having to consult external tools.
Features such as auto keyword insertion into headings, subheadings, anchor texts, titles and meta description tags ensure that every article is optimized according to the best practices for SEO-optimization.
Moreover, its AI Detection feature enables a variety of text accuracy tests, Agilty Writer makes it easier for users to write original high quality content while avoiding legal infringements like plagiarism.
3. Creating product roundup reviews effortlessly
With Agility Writer's AI-powered content creation, users can generate high quality and SEO optimized product roundup reviews efficiently. The Product Roundup feature enables users to quickly draft up comprehensive comparisons of different products, which can be compared side by side on specific qualities or parameters.
All these features contribute greatly in streamlining content creation to yield results effortlessly. From creating simple blog posts one at a time, to generating many SEO friendly reviews all at once – Agility Writer content workflows can help spur a significant traffic boost to your website.
4. Generating compelling articles in minutes
By leveraging its advanced artificial intelligence technology with features like Optimize Mode, Agility Writer quickly generates long-form articles that are SEO optimized according to each user's intent—all without any manual intervention.
This makes it an incredibly valuable tool for businesses who want to create compelling articles efficiently and effectively, while also optimizing them for better search engine rankings.
Moreover, the platform's advanced AI capabilities and ability to apply multiple factors when crafting pieces such as situational context or relevance built with factual deep data sets allow users to produce not only eye-catching, but value-added results as well.
Comparing Agility Writer to Other AI Writing Tools
Users can compare Agility Writer's capabilities to other AI writing tools like Autosheets AI, SEO Writing AI, and Content Generation Tools to determine which software best suits their needs.
How Agility Writer compares to Autosheets AI, SEO Writing AI, and Other Content Generation Tools
| Features | Agility Writer | Autosheets AI | SEO Writing AI |
| --- | --- | --- | --- |
| AI-Powered Content Creation | Yes, utilizes GPT-4 integration for optimal article generation | Yes, but does not specify the type of AI used | Yes, but less sophisticated AI technology compared to Agility Writer |
| High-Quality, Well-Written Content | Yes, praised for delivering high-quality and well-written content | No, reviews indicate lower quality of content | Yes, but not as highly praised as Agility Writer |
| SEO Optimization | Yes, SEO powerhouse in 2023, no additional tools needed | No, additional tools required for SEO optimization | Yes, but not as efficient as Agility Writer |
| Long-Form Article Specialization | Yes, specializes in creating unique, long-form articles | No, specializes in short-form content | No, more general content creation without a distinct specialization |
| User-Friendly Workflows | Yes, offers customizable templates and workflows using KoalaWriter | Yes, but less customizable compared to Agility Writer | Yes, but less advanced and user-friendly than Agility Writer |
It's clear that while Autosheets AI and SEO Writing AI do offer some similar features, Agility Writer stands out with its superior AI technology, content quality, and SEO optimization. Additionally, its focus on long-form articles and user-friendly workflows makes it a top choice for many content creators. It's no surprise that Agility Writer is recognized as one of the best AI startups in the field of AI tools for business.
Testimonials and user reviews of Agility Writer
From powerful AI capabilities to flexible writing techniques, hear what existing users have to say about Agility Writer and find out why it's quickly becoming the go-to AI tool for content creation.
Real-life experiences with Agility Writer
Agility Writer is lauded by content creators for its comprehensive AI capabilities. Users are able to generate high-quality, SEO-optimized articles in minutes with minimal manual intervention.
It uses advanced algorithms and competitor analysis on top of factual data integration to explore a wide range of topics, giving writers unique angles that make their writing stand out from the competition.
Many users who have tried other AI tools such as Autosheets or SEO Writing AI find that they prefer Agility Writer due to its simple workflow and intuitive interface. For example, some users may not be familiar with coding but need a way to create compelling long-form articles; this is where using the product roundup feature within Agility Writer truly shines—users can easily create summaries of various products without needing technical skills or any prior knowledge about HTML or web development languages.
Furthermore, using the Advanced Mode gives them endless possibilities to customize templates and workflows specific to their needs while utilizing other features like the Outline Builder helps them swiftly write engaging articles quickly.
Case studies and success stories
Case studies and success stories illustrate the effectiveness of Agility Writer's features, tools and capabilities in creating high-quality SEO-optimized content. Content creators have praised Agility Writers for its ability to efficiently create longform articles with engaging information that ranks well for niche sites.
Testimonials from users around the world attest to its remarkable writing prowess in crafting compelling, original pieces quickly and effortlessly. User experiences include improvements seen in their content creation process with increased efficiency for multi-topic authors publishing on multiple platforms as well as generating substantial organic traffic due to SEO optimization when using Optimize Mode.
Additionally, reports indicate successful ventures into product roundup reviews being generated within a matter of hours thanks to Product Roundup feature which dramatically reduce turnaround times while still delivering an article filled with accurate facts, figures and quotes without additional research or manual effort involved.
Conclusion
Agility Writer is a powerful AI-driven writing platform that helps content creators generate longform articles quickly and easily. Its innovative range of features, including the custom templates, smart outline builder, SEO optimization, advanced writing mode, product roundup feature and AI detection capabilities make it stand out from other AI tools.
In addition to its efficiency in creating blogs posts for websites that rank high on search engines with minimal effort from users thus saving time they can focus on other important tasks or projects.
Testimonials and user reviews prove that two people could use Agility Writer to create content more efficiently than one person without the help of such software. With automated blog posting capabilities and robust features written into simple workflows, businesses can count on Agility Writer for creating quality content quickly with minimal manual effort.
FAQs
1. What is Agility Writer AI?
Agility Writer AI is an artificial intelligence platform designed to help writers quickly and efficiently create content that meets the highest standards of quality. Utilizing natural language processing technologies, it can analyze large amounts of data, identify common grammar mistakes, autopopulate complex topics with accurate citations and sources, and suggest related words or phrases that maintain a consistent tone throughout any piece of writing.
2. How does Agility Writer AI save time for content creators?
Agility Writer AI reduces manual labor while allowing creators to spend their time on higher value tasks such as generating ideas, research for accuracy or reworking drafts into compelling pieces ready for publication. The solution's capabilities makes it easy to output stunning, SEO-friendly copy in nearly half the amount of time than traditional manual content creation processes would require.
3. Does Agility Writer AI offer custom publishing workflows?
Yes – AgilityWriter's customizable workflow feature allows users to set up different stages in the production process according to individual needs and preferences. You can also tailor review cycles within each stage where Editors & Content Owners collaborate until they are satisfied with the final product before moving on the next step – ensuring only high-quality pieces are published at all times!
4 .Which languages does Agility writer support?
AgiliyWriter currently supports English (American / British), German, Spanish, Japanese, French, Italian, Portuguese, Korean, Chinese, and many other languages in development phases towards becoming fully supported in near future releases!
Affiliate Disclaimer:
Please note that some of the links in this video and article may be affiliate links. This means that if you click on an affiliate link and make a purchase, we may earn a commission at no additional cost to you. We only recommend products and services that we have personally used and believe will bring value to our viewers.