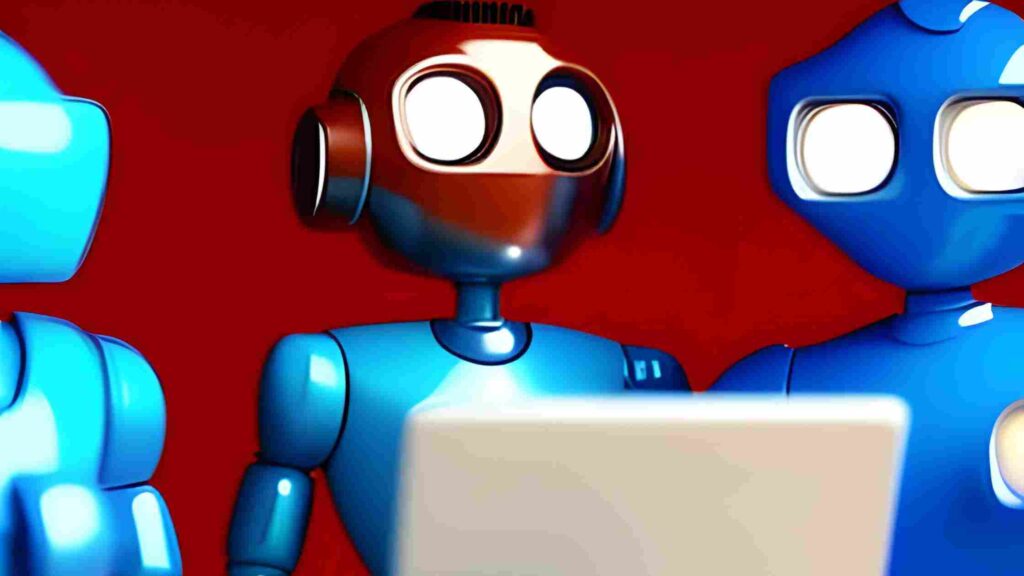 AutoGPT is an advanced AI model that makes automation and multi-step tasks more accessible and efficient than ever. In this blog article, we will dive into the realm of artificial intelligence (AI) and explore the wonders of AutoGPT, its capabilities, and its place in the AI universe.
Understanding the AI Landscape
Artificial intelligence is a rapidly evolving field, with countless models, applications, and breakthroughs. One of the most significant players in this domain is OpenAI, the organization responsible for developing groundbreaking AI models like GPT-3.5 and GPT-4. AutoGPT, which is derived from these cutting-edge language models, combines the power of automation with the flexibility and creativity of generative AI.
AutoGPT: The Next Level in AI Models
AutoGPT is a powerful AI model that stands out from its predecessors, thanks to its ability to handle multi-step projects and tasks. This innovative AI model is designed to understand and execute complex objectives, making it an incredibly versatile tool.
Unleashing the Power of AgentGPT
AgentGPT is the chatbot-oriented variant of AutoGPT, which can perform tasks by following commands or prompts. This unique feature allows users to interact with the AI in a more natural and conversational way, making it an ideal solution for a wide range of applications, from customer support to content generation.
Features of AutoGPT
Language Models
AutoGPT utilizes state-of-the-art language models, such as GPT-4, to generate high-quality, contextually relevant text. These language models are the backbone of AutoGPT's text generation capabilities, allowing it to produce coherent and fluent content that closely resembles human language.
GPT-4, and other advanced language models, are pre-trained on massive datasets containing diverse text sources. This pre-training phase allows the models to learn the intricate patterns, syntax, and semantics of human language. As a result, AutoGPT can generate text that accurately reflects the context and input provided by users, making it a valuable tool for various tasks and industries.
Applications
AutoGPT boasts a wide range of applications, making it a versatile and powerful tool for numerous industries. Some of its primary applications include:
Content Writing: AutoGPT can generate articles, blog posts, and other types of content with human-like fluency, saving time and effort for writers and content creators.
Customer Service: By incorporating AutoGPT into chatbots and virtual assistants, businesses can provide quick, accurate, and contextually relevant responses to customer inquiries, enhancing customer satisfaction and reducing the workload on human agents.
Marketing: AutoGPT can generate engaging ad copy, social media posts, and email campaigns, helping businesses attract more customers and improve their brand visibility.
Programming: AutoGPT can assist developers in writing code, generating function prototypes, and providing valuable insights into best practices and optimization techniques.
Customizability
One of the key features of AutoGPT is its customizability, which allows users to fine-tune the model based on their specific needs and preferences. By fine-tuning AutoGPT on specialized datasets, users can tailor its output to align with industry jargon, tone, style, or other unique requirements.
How AutoGPT Works
Training
AutoGPT is trained on a vast dataset, comprising diverse text sources such as books, articles, and web content. This training process is an essential component in developing its ability to generate human-like text. By learning from a huge data reserve, AutoGPT gains exposure to various linguistic structures, idioms, and styles. The extensive training enables it to recognize patterns, syntax, and semantics, which contribute to the generation of more accurate and coherent text.
The training phase involves unsupervised learning, where AutoGPT learns to predict the next word in a sequence based on the context provided by the surrounding words. It employs techniques such as attention mechanisms and the Transformer architecture to process and understand the massive amounts of data. As a result, AutoGPT acquires the ability to create contextually relevant and fluent content that closely resembles human language.
Fine-Tuning
After the initial training, AutoGPT can be fine-tuned to cater to specific requirements, such as industry jargon, tone, or style. This ensures that the generated content aligns with the user's needs and preferences. Fine-tuning is an essential step in tailoring the model's output to meet the user's unique needs and preferences.
Fine-tuning involves supervised learning, in which AutoGPT is trained on a smaller, more specialized dataset relevant to a particular domain or context. This process helps the model adapt its knowledge and refine its text generation capabilities to produce content that aligns with the user's requirements. For instance, a law firm may fine-tune AutoGPT to understand legal terminology and generate documents with a formal tone, while a content creator in the entertainment industry might fine-tune it to produce engaging and entertaining articles.
Generation
AutoGPT generates text by predicting the most likely words or phrases based on the input context. It takes into account perplexity and burstiness, ensuring high levels of both without losing specificity or context. When provided with a prompt or input text, AutoGPT leverages the knowledge it gained during training and fine-tuning phases to generate contextually relevant and coherent text.
During the generation process, AutoGPT considers two essential factors: perplexity and burstiness. Perplexity refers to the model's uncertainty in choosing the next word from a wide range of possibilities, while burstiness refers to its ability to generate diverse and creative content. By maintaining high levels of both, AutoGPT can produce engaging and unique text that remains contextually accurate and specific.
The generation process also involves techniques such as beam search, top-k sampling, and temperature scaling to balance the trade-offs between creativity and coherence. These techniques help AutoGPT navigate the vast space of possible word sequences and produce text that is both engaging and contextually relevant.
Advantages of AutoGPT
Improved Efficiency
AutoGPT can significantly boost efficiency by automating repetitive tasks, such as drafting emails, generating content, and responding to customer queries.
Enhanced Creativity
By providing unique perspectives and ideas, AutoGPT can inspire creativity and help users develop innovative solutions to problems.
Better Decision Making
AutoGPT's ability to analyze vast amounts of data and generate insights can aid in making informed decisions, ultimately leading to better outcomes.
AI Integration: From Software to Web Browsers
One of the most remarkable aspects of AutoGPT is its adaptability to various platforms. This AI model can be integrated into different software, apps, and even web browsers, offering users a seamless and powerful AI experience across different devices and platforms.
Advancing Toward Multi-Step Automation
AutoGPT's ability to tackle multi-step projects sets it apart from other AI models. By understanding complex objectives and commands, it can autonomously carry out tasks and achieve desired outcomes, making it an invaluable asset in the world of automation.
Challenges and Limitations
While AutoGPT offers numerous advantages, it's essential to consider its limitations. As with any AI technology, it might generate content that is biased, offensive, or incorrect. It's crucial to review and edit the output before using it for professional or public purposes.
AutoGPT in the Business World
Marketing
AutoGPT can revolutionize marketing efforts by generating engaging ad copy, social media posts, and email campaigns, helping businesses attract more customers and improve brand visibility.
Customer Service
AI-powered chatbots using AutoGPT can efficiently handle customer inquiries, providing quick and accurate responses, thus enhancing customer satisfaction and reducing the workload on human agents.
Content Creation
AutoGPT's ability to produce human-like, SEO-optimized content makes it an excellent tool for content creators, helping them generate high-quality articles, blog posts, and more with minimal effort.
Future of AutoGPT
The future of AutoGPT is promising, as its capabilities continue to expand and improve. With advancements in AI and machine learning, we can expect even more powerful language models and applications, revolutionizing the way we communicate and interact with technology.
OpenAI's Role in AutoGPT Development
OpenAI has played a crucial role in the creation and refinement of AutoGPT, using its extensive expertise in AI models and language models to push the boundaries of what AI can achieve. The organization's dedication to innovation and progress continues to drive the development of AutoGPT and other groundbreaking AI technologies.