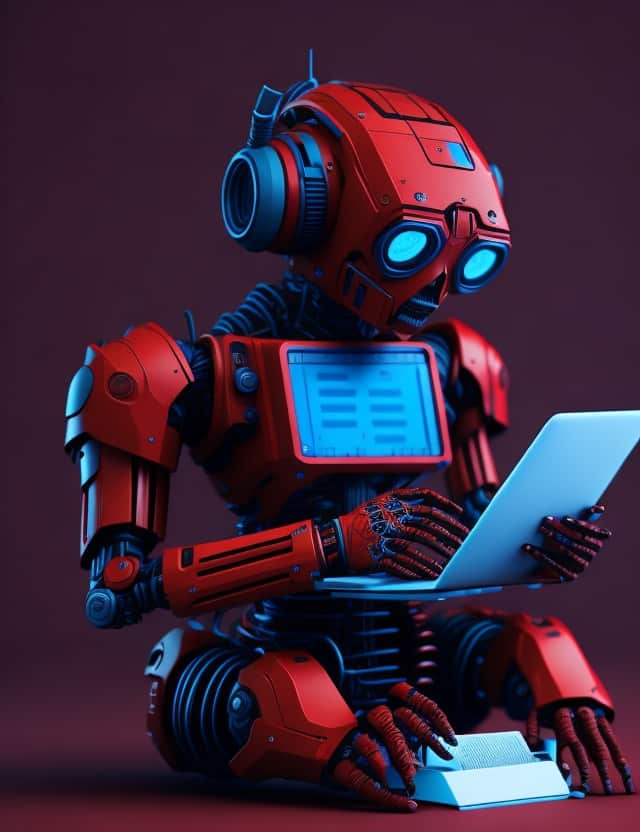 Artificial intelligence (AI) has changed how we work, making tasks more efficient and saving us time.
Notion AI and ChatGPT are two popular AI tools known for their capabilities. But which one is the best choice for you?
In this detailed comparison of Notion AI vs ChatGPT, we'll explore each tool, their key features, benefits, similarities and differences to help you decide which AI tool is the right choice to increase your productivity.
About Notion AI
Notion AI is a virtual assistant built directly inside the Notion workspace. It provides a suite of AI-powered features for content creation, language processing, and workflow enhancement. Notion AI helps you increase work efficiency, create organized content, manage workflows and streamline content organization, all within the Notion environment.
Notion AI Features
Here are some key functions you can perform with Notion AI:
Intelligent Assistance:

Notion AI provides intelligent assistance by analyzing and understanding the content of documents, suggesting relevant information, and automating repetitive tasks.


---

Create Content:

Notion AI can assist in generating content by providing suggestions, completing sentences, and offering alternative wording options. Whether it's blog posts, creative stories, essays, or more, Notion AI can assist you in generating a wide range of written content.


---

Data Analysis:

Notion AI can analyze data and provide insights, helping users make informed decisions based on patterns and trends.


---

Workflow Automation:

Notion AI can automate workflows by performing tasks such as organizing data, setting reminders, and creating to-do lists.


---

Translate Your Documents: Notion AI allows you to translate text into 14 different languages, breaking down language barriers and expanding your global reach.


---

Idea Generation: Notion AI's brainstorming can help you generate fresh ideas, making it a valuable tool for content creators and innovators.


---

Improve Your Writing: With Notion AI, you can adjust the tone of your text to match the style you desire. Need to meet a specific word count? Notion AI can make your text shorter or longer while maintaining coherence and readability.


---

Editing and Proofreading: Save time on editing with Notion AI's AI-powered proofreading and text improvement features. It ensures your content is polished and error-free.


---

Summarization: Notion AI can condense complex information into concise summaries.


---

Information Gathering: You can ask Notion AI for additional information related to your page content, streamlining your research process within Notion.
Notion AI Benefits
Here are some of Notion AI's key benefits:
Productivity Enhancement: Notion AI is created to make Notion more productive and efficient. It has AI-powered features that make workflows easier, help manage workspaces, and assist with productivity tasks like databases, notes, and wikis.


---

Deep Integration with the Notion Workspace: Notion AI offers a user experience that is tightly integrated into the Notion platform. This means you can easily switch between regular Notion features and AI-powered capabilities. This integration improves the user experience and productivity in Notion.


---

Structured Content Creation: Notion AI is great at creating organized content, making it perfect for tasks that need detailed project plans, thorough summaries, or structured brainstorming sessions. It is designed for people who prefer a structured way to create and manage content.


---

Workflow Management: Notion AI is great at organizing work and making it easier to manage. It uses AI to help with organization and productivity. It's really helpful for project management and working together on tasks.


---

Ease of Use and Intuitiveness: Notion AI provides a user-friendly experience, making it simple to organize and handle content. It includes features like automatic tagging, document summarization, and task management, among others, which improve the overall user experience.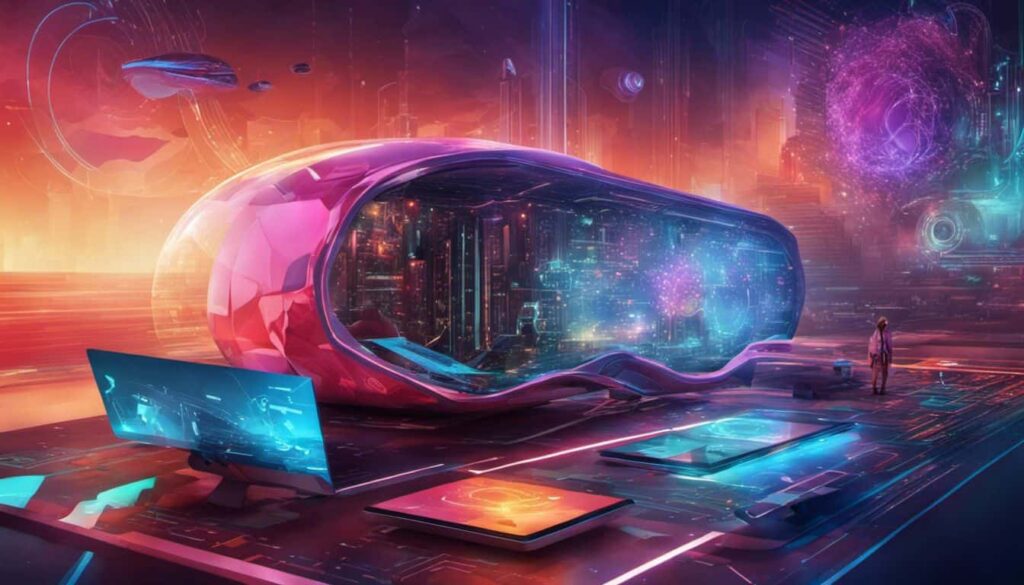 About ChatGPT
ChatGPT is an advanced AI chat model made by OpenAI. It uses machine learning and natural language processing (NLP) to understand and generate text that sounds like human conversation. It can also work with voice and images, and it supports many languages.
ChatGPT Features
Here are some key functions you can perform with ChatGPT:
Friendly, Natural Conversations: ChatGPT is built to have a friendly and natural conversation with users. It understands and generates text in a way that feels dynamic and interactive. It's capable of understanding context, which makes it perfect for various conversational applications.


---

Multi-Task: ChatGPT is very flexible and can be used for many different tasks without needing to be specially adjusted. It can answer questions, create original content, help with finding solutions to problems, and more. Its versatility makes it a valuable tool for a wide range of purposes.


---

Understand Context: ChatGPT can understand and remember conversations, so it can give responses that make sense and are related to the topic. This is important for having realistic and meaningful interactions.


---

Access Extensive Knowledge Base: The model's knowledge is based on existing data until its knowledge cutoff date (January 2022). It has been trained on a wide variety of internet text, which helps it have a good understanding of many different topics.


---

Generate and Complete Text: ChatGPT is great at finishing prompts and creating text that is logical and contextually fitting. This makes it helpful for tasks like making content, generating ideas, and doing creative writing.


---

Coding Help: ChatGPT can help with coding tasks by generating code snippets, assisting with syntax, and providing explanations related to programming. It's a useful tool for programmers and developers.


---

Translate Text: ChatGPT can help you translate text between different languages. It's not a replacement for professional translation services, but it can give you a quick idea of the content.


---

Automate Tasks: For users familiar with programming, ChatGPT can help generate scripts or commands to automate tasks, providing assistance with automation and scripting requirements.
Notion AI vs ChatGPT: Similarities
Both Notion AI and ChatGPT share common ground, offering features that empower users to:
Generate Text and Code: Both tools excel at generating text and code, making them versatile aids for various tasks.


---

Edit and Proofread Text: You can rely on both Notion AI and ChatGPT to assist in editing, proofreading, reformatting, and summarizing text.


---

Explain Concepts and Provide Answers:Both tools provide explanations for concepts and answers to questions, enhancing your understanding of various topics.
Now that we've explored their similarities, let's delve into the differences between Notion AI vs ChatGPT.
Notion AI vs ChatGPT: Differences
While Notion AI and ChatGPT share some similarities, they diverge significantly in terms of functionality and application. Let's dissect these differences:
Language Models: ChatGPT is powered by OpenAI's GPT-3 language model, while Notion AI is powered by Google AI's LaMDA language model.


---

Training Data: ChatGPT is trained on text only, while Notion AI is trained on text and code. This difference affects their abilities in understanding and generating human language, with ChatGPT being more focused on conversations and content creation.


---

Use Cases: Notion AI works well for tasks like organizing work, creating documents, and collaborating with others. Conversely, ChatGPT is ideal for customer service, education, and research.

---

User Interface and Integration: Notion AI's answers are built into Notion pages, and the interface is designed for organizing and managing content. ChatGPT is a separate app that requires users to copy and paste answers into another app.

---

Prompts: Notion AI has a narrow range of prompts for tasks like writing, editing, summarizing, and formatting text. On the other hand, ChatGPT has a wider variety of prompts for everyday tasks and creative projects.


---

Personalization: Notion AI provides general tips and advice but falls short in terms of personalization. ChatGPT, with its advanced model, can deliver highly personalized content, tailoring responses to individual needs.


---

Formatting:  Notion AI is useful for creating formatted text content. ChatGPT's interface lacks formatting options like bold, underline, italics, or headings. However, it still produces well-structured content with bulleted lists and paragraph breaks.


---

Response Substance: Comparing responses, ChatGPT's replies tend to be more comprehensive and relevant, thanks to its advanced GPT-4 model. Notion AI's responses, in contrast, are often shorter, more general, and occasionally less relevant.


---

Access: Notion AI is exclusively available within the Notion app, limiting its accessibility. In contrast, ChatGPT offers browser extensions for several third-party tools, enhancing its usability.


---

Output Speed: In our tests, Notion AI demonstrated faster response times than ChatGPT's free version. However, the speed of response doesn't always correlate with usefulness, as ChatGPT's responses tend to be more helpful.


---

Pricing: Notion AI costs $10 USD per month, while ChatGPT's Plus plan, at $20 USD per month, provides access to more features, including the advanced GPT-4 model.
When to Use Notion AI vs. ChatGPT
Knowing the key differences between these two AI-driven platforms can guide you on using the one that best suits your business needs.
Small vs. large organization
When it comes to choosing between Notion AI and ChatGPT, the size of the organization plays a significant role due to factors such as cost, versatility, performance, and accessibility. Below is a table comparison of these factors between Notion AI and ChatGPT for both small and large organizations:
| | Notion AI | ChatGPT |
| --- | --- | --- |
| Small Organizations | Notion AI's versatile nature and cost-effectiveness make it an excellent choice for small organizations. Its integration into the Notion platform also enhances accessibility. | Though ChatGPT may be more expensive, it offers impressive scalability and fast response times that can prove beneficial for small organizations with growing customer bases. |
| Large Organizations | Notion AI provides reliable performance and improved customer service, making it ideal for large organizations who prioritize higher levels of customer engagement. | ChatGPT offers the ability to analyze user intent, which could be an asset for large organizations aiming to better understand and satisfy their diverse customer needs. |
This comparison table serves to guide organizations of various sizes in making a more informed decision about the best AI tool to adopt based on their unique requirements and resources.
Level of conversation complexity
Understanding the level of conversation complexity both Notion AI and ChatGPT can handle is crucial when choosing between the two.
| | Notion AI | ChatGPT |
| --- | --- | --- |
| Ability to handle simple queries | Excels in handling simpler conversational experiences and queries, providing quick and accurate responses. | Fully capable of answering simple queries efficiently, providing responses in seconds. |
| Ability to handle complex queries | May struggle with more complex conversations, as it's designed for simpler interactions. | Advanced ability to understand complex queries in natural language and provide appropriate responses, making it better for more complex conversational experiences. |
| Customization | Offers a higher level of customization in order to optimize the user's conversational experience. | Compared to Notion AI, ChatGPT is less customizable, which might limit its adaptability in high complexity conversation situations. |
Which Is Better: Notion AI or ChatGPT?
The choice between Notion AI and ChatGPT hinges on your specific needs and usage patterns. Notion AI excels for Notion power users who want to enhance their productivity within the Notion ecosystem. It proves invaluable for research, content creation, and text management.
On the other hand, ChatGPT offers a broader spectrum of applications and personalized responses. It's an excellent choice for those seeking tailored content, generative AI tools for various apps, cost-effective solutions, and access to the latest AI models.
Ultimately, the decision comes down to your workflow and preferences. We recommend trying both Notion AI and ChatGPT to determine which tool best aligns with your requirements.
Notion AI and ChatGPT Resources
Notion AI vs ChatGPT FAQs
How does Notion AI improve document organization?
Notion AI improves document organization in the Notion platform with features that simplify formatting, automate database tasks, enhance writing and editing, and assist in workflow management. This results in a more efficient document management experience.
Can you connect ChatGPT to Notion?
Yes, it's possible to connect ChatGPT to Notion using browser extensions and integrations like Botpress. Features include saving content from ChatGPT into Notion documents and databases, including full conversations, individual answers, and customization options for tags and titles.
What are the main differences between Notion AI and ChatGPT?
Notion AI and ChatGPT differ in their language models, training data, use cases, user interfaces, and content generation capabilities. Notion AI is trained on text and code, suitable for organizing work and collaboration, while ChatGPT is focused on conversations, customer service, education, and research. Notion AI integrates with Notion pages, while ChatGPT is a separate app. Notion AI enhances productivity and teamwork, while ChatGPT excels in generating high-quality AI content.