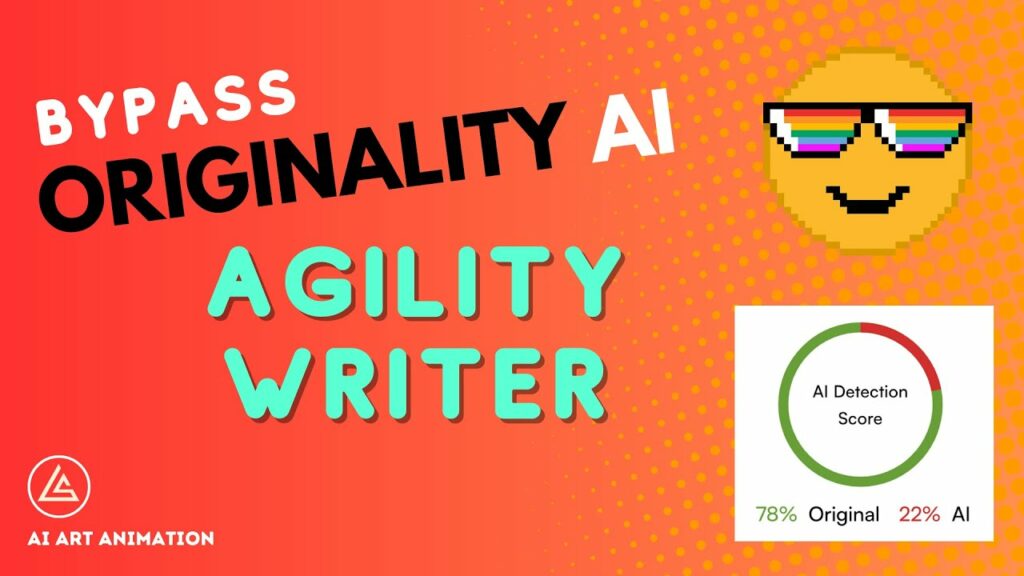 In this video, we use Agility Writer to create original content to achieve a score of 50% or greater on Originality.ai.
Agility Writer is a AI Writer and Content Generator, and is the only fast and reliable way that I've found to create AI content that consistently gets high unique scores on the Originality AI detector. Agility Writer can do this with a few clicks of a button, and is much cheaper than similar software like SurferAI and ContentAtScale.
AI Tools:
✭ ✭ ✭ Agility Writer: https://rb.gy/k870i
✭ ✭ ✭ OriginalityAI: https://rb.gy/6kc41
✭ ✭ ✭ Neuron Writer: https://rb.gy/goydm
How to Use Agility Writer to Create Original Content:

Step 1. Log into Agility Writer and click Advanced Writer from the Dashboard
Step 2. Enter your Article Title. Click the Get an idea button for suggestions.
Step 3. Select number of H2 and H3 headings. This determines how long the content will be.
Step 4. Set Article Structure to Advanced.
Step 5. Enter target Audience.
Step 6. Enter Tone of Voice. For example, Casual.
Step 7. Select Advanced for AI Detection.
Step 8. Leave Set Article Outline blank for now.
Step 9. Enter the keywords you want to appear in your article in the Terms Keywords box. This is a great way to improve SEO.
Step 10. Select FAQs, Title & Description.
Step 11. Select Add Styling to use markdown format
Step 12. Select Image Prompts if you want MidJourney style prompts.
Step 13. Select Authority Links for the tool to link out to high-authority websites.
Step 14. Select Internal Custom Links and enter up to 30 article URLs from your own site that you want Agility Writer to link to. This is another great feature to improve SEO.
Step 15. Click Create Outline. An outline will above in the Article Outline box. You have 3 different variations to choose from, and can also add your own sections.
Step 16. Click Add to Writing Queue once you're happy with everything and Agility will use AI to write the content. This could anywhere from 15 minutes to 1 hour depending on the complexity of the article.
Step 17. Once Agility Writer has finished, you can find the article by clicking History from the dashboard.
Step 18. In the video example, Agility Writer used AI to create a 3,747 word blog post. Next, we copy the generated text and go to Originality AI to run a scan.
Step 19. Once in Originality AI, click Start New Scan and paste your article. Originality AI Plagiarism detector can't scan more than 3,000 words, so unselect this option. Click scan and wait for the results.
Educational Resources for Creating Original Content:
Affiliate Disclaimer:
Please note that some of the links in this video and article may be affiliate links. This means that if you click on an affiliate link and make a purchase, we may earn a commission at no additional cost to you. We only recommend products and services that we have personally used and believe will bring value to our viewers.