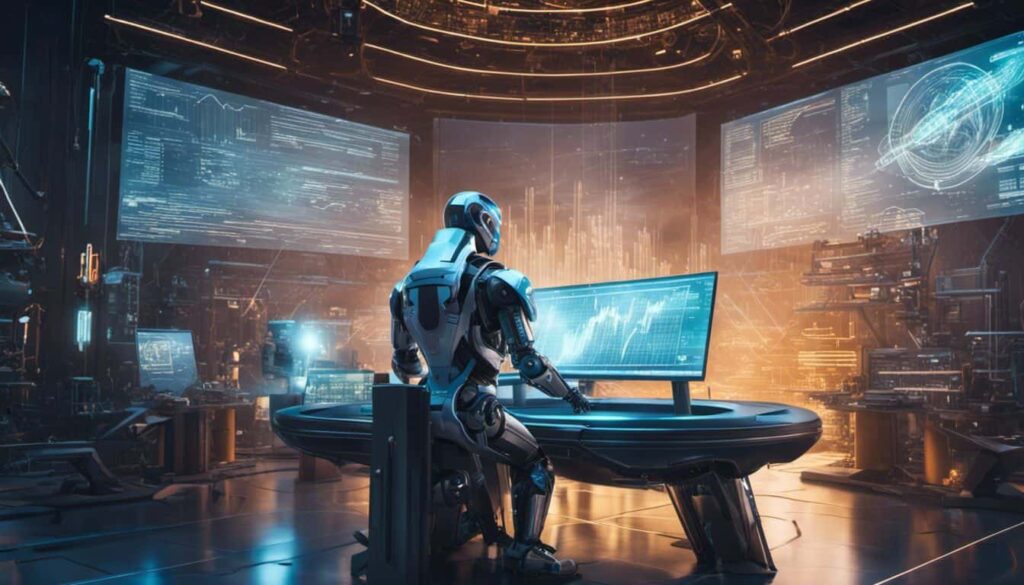 Are you looking for ways to improve the quality of your AI generated content and avoid AI detection?
The increasing sophistication of artificial intelligence has made this task challenging.
This guide provides effective strategies and tools that can help make your work undetectable by AI systems.
Key Takeaways
Use AI tools like Turnitin and Paraphraser.io.
Write in your own style. Make it sound like a conversation, not a report. Use simple words that everyone knows.
Mix up short and long sentences. It makes writing feel more real and hard for AI to spot.
Put human – made parts in your work. This tricks the AI into thinking people wrote it all!
Understanding AI Content and Detection
AI content refers to text generated by AI programs, typically using machine learning and natural language processing. Search engines like Google use complex algorithms that are capable of detecting this type of content.
Likewise, there are specialized tools made for identifying AI-generated content.
What is AI content?
AI content is stuff made by a computer brain. This "brain" we call artificial intelligence, or AI for short. Many things on the internet use this kind of content now. Things like ads and stories can all be written by these smart computers.
They may not always get what some words mean, like adjectives, and they might forget to say where their information came from too!
Can search engines detect AI content?
Yes, search engines can spot AI content. Google is one of these search engines. It uses smart tools to find out if a robot or human wrote the text on websites.
How does it do that? It looks at the way words are put together and how ideas connect with each other in sentences.
If something seems off, like repeated phrases or awkward language patterns, Google may think AI was used.
Using too much AI content might hurt your website's ranking as well because it goes against Google's rules for good web pages.
These rules ask for rich and helpful information written mostly for people to read, not machines.
Can AI detection tools identify AI-generated content?
AI detection tools try hard to spot AI-created content. They look at writing styles and language patterns.
But it isn't easy for these tools to see the difference between words from a human and words from a machine.
Some say that these tools need more work as we start using AI for making content more often. OpenAI, one company that uses this technology, states that these detectors can't tell the difference very well just yet.
Ways to Avoid AI Content Detection
Dive into the world of AI with these proven methods to craft undetectable content, such as using creative AI tools and descriptive prompts. Explore more about incorporating human elements in your content and how to avoid keyword repetition for a seamless blend!
Use AI tools focused on content creation
AI tools play a big role in making content. There are lots of AI writing software out there. They help to avoid AI detection. This can be very helpful to make original content. Turnitin AI detection is one such tool for spotting AI-made texts.
It helps us know if the content is new or made by an algorithm. Despite this, using these tools can sometimes be hard when trying to find fresh ideas and topics that are trending now.
Writing with an AI tool has its ups and downs, so you must choose the right one for your needs.
Use descriptive prompts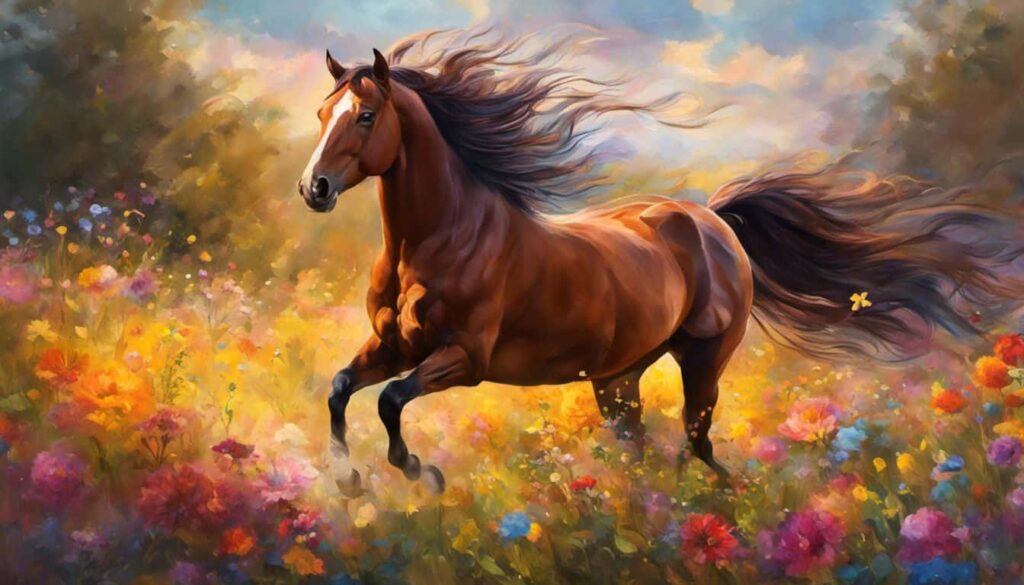 Descriptive prompts are your secret weapon. They help make content unique and tough for AI tools to spot. Descriptive prompts guide you into giving more details in your writing.
Using these prompts well is like hiding in plain sight! For instance, instead of writing "the cat sat on the mat", use a prompt like "describe the cat's fur color". So, now it becomes "the fluffy brown cat curled up comfortably on the old woven mat." This way, descriptive cues change sentence patterns and fool AI detection mechanisms.
Rewording isn't enough sometimes. You must bring out fresh new details with each prompt. It means inventing new ways to say things while staying true to facts. Stay sharp and keep mixing up those prompts! And remember, don't overuse common phrases like "revolutionize the way".
AI detection tools can pick them out quick!
A trick that can also help is using rewriting tools like Undetectable AI alongside descriptive prompts. Just be sure not to rely only on this method alone!
Utilize paraphrasing tools
Paraphrasing tools help mask AI-created content. A good tool is Paraphraser.io. It can change words and phrases in your work to make it seem new and unique. This stops AI detection tools from spotting the content as machine-made.
You need to use these tools carefully, though, so you don't lose your message's meaning or write something that isn't true. Paraphrasing helps hide signs of repeated wording that could tip off AI detectors while ensuring the content stays fresh and engaging.
Incorporate human-written content
Mixing in human-written content helps a lot. It can trick AI detectors. These tools often look for patterns that only software makes. People don't write with these patterns. You should add parts to your work that you wrote yourself or got from a real person.
This makes your work seem more like it was all made by humans, not machines.
Avoid repetitive keywords and phrases
Switch words often to trick AI detection tools. If you use the same words over and over, it makes it easy for AI to spot. Make sure your sentences are not all alike in style or length.
Doing this adds spice to your work and stumps the AI! You should also stay away from using too many keywords, as this is a clear sign of an AI writer. Use synonyms where possible but don't be a copycat! That's how we can beat the system smartly without sounding like a broken record!
Tips for Writing AI-Undetectable Content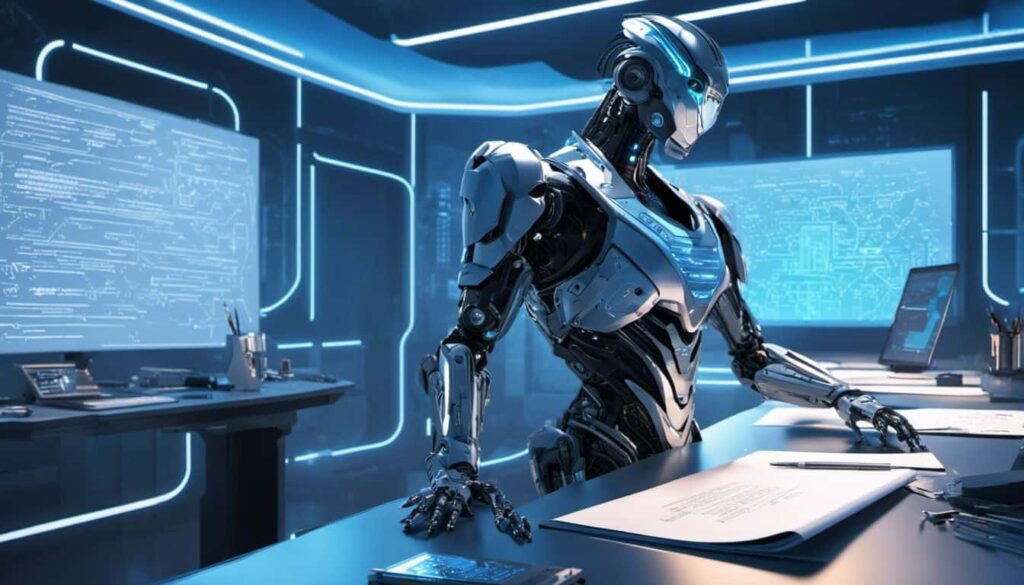 Taking a humane approach to your writing can help trick AI detection systems. Your language should be conversational, avoiding complex terms and technical jargon. Writing in an active voice gives your content a strong and direct tone.
Mix up sentence lengths for variety and engage readers with real-life examples or anecdotes. Want to learn more about how changing your writing style can fool AI? Keep reading!
Write in a conversational tone
Let's dive into how you can make your writing sound more like a chat. A conversational tone is easy to read and relate to. You can use common words, slang, or even questions in your text.
This helps the content seem like it was written by a person, not a machine. Change up your sentence length and structure for variety. Try using "you" and "I" as if you're talking to someone face-to-face.
This style of writing can keep AI detection tools guessing! Your goal is to mimic human speech patterns so that what you write feels real and natural. Making these changes can help your content blend in with other human-written content out there.
Avoid jargon and complex terms
To make your writing hard for AI to spot, don't use fancy words. Use plain language that everyone knows. This makes it clear and easy to read. Using big, complicated words can tip off AI tools.
They might think you're trying too hard to sound smart or expert-like. Instead, focus on making your ideas simple and straightforward with commonly used words. This keeps the reader's interest and throws off AI detection tools at the same time!
Use active voice
Using an active voice is key to make your writing seem real. In active voice, the subject does the action. For example: "The dog chased its tail." The dog (subject) acts (verb). Search tools find this hard to spot as AI content.
But you must not overdo it. Mix up sentence lengths and styles for a natural flow. This creates variety and helps keep people reading. Active voice also hides your work from AI detection because it seems more human-like than passive voice sentences.
Vary sentence length and structure
Mixing short and long sentences is a top tip for hiding AI content. This creates a natural flow in your writing, making it feel more human-like. A mix of sentence lengths gives your work rhythm.
It makes it harder for AI detection tools to spot.
You can also play with sentence structure. Give simple direct ideas first, then add details later. You should try different patterns too, like starting with an action or a result before giving the cause or reason.
Such syntax changes make your writing appear as if done by humans, not machines.
For instance, instead of always saying "I did this because..", you could say "Because.., I did this." Doing these things makes the writing style look less robotic and more humanlike.
Include examples and anecdotes
Facts and stories make your writing hard to pick out as AI-generated. Let's say you are writing about a cute, playful cat. Don't just say "The cat is cute and playful". Tell us how the cat chases its tail in the morning sun, or tries to catch a beam of light on the wall.
Make it real with details that only a human would know. This helps mix up syntax, making detection evasion easier. Tools like Undetectable AI help here too! They change your ChatGPT text so it sounds more like a person wrote it.
Just remember not to tell tall tales or add wrong facts!
Using AI Detection Tools to Your Advantage
Leverage AI detection tools to enhance your work by identifying plagiarism, sourcing accurate information, and honing your writing skills. Let's dive into these benefits and more in the next section!
Identifying plagiarism
AI tools like plagiarism detectors play a big part in finding copied work. These tools use AI algorithms that scan and compare text to a vast database of content online. They spot matching phrases or sentences and mark them as possible cases of plagiarism.
If you write academic papers or dissertations, your school may use these tools to ensure the work is original. This helps keep high standards for academic integrity and shows an honest effort from students.
Every student should aim to submit clean, fully original work all the time.
Finding sources
AI detection tools help a lot in finding sources. They get the work done fast and easy. They look for data that is linked to your topic. You just need to put in what you are looking for.
The tool then finds all the right places with useful information.
This is great news for school assignments! No more spending hours on search engines trying to find good data. AI detection tools do that hard work for you quickly and easily. They make sure the sources are good too, not old or false ones.
Improving writing skills
Using AI tools can make your writing better. They show you places where you need to get better. Some tools help with big words and sentence parts. Natural language processing is one thing they do.
This helps you write essays that are good quality and correct. These tools will also help grow your word bank and fix any mistakes in your writing. So, AI tools don't just check what you wrote but also boost your skills over time.
Reasons for Avoiding AI Detection
Many users want to avoid AI detection for ethical reasons. They may also wish to dodge liability and accountability issues. Another common reason is to circumvent inaccurate or outdated information picked up by the AI systems.
Ethical considerations
Being fair is very important when using AI. We need to make sure it doesn't hurt anyone or any group of people. Sometimes, AI can make wrong choices. These mistakes can be unfair to some groups, like those who are often left out.
As a result, we must ensure that all decisions made by AI are clear and open for everyone to see. Also, the privacy of individuals should always be respected while using this technology.
So, being ethical with AI means we focus on fairness, openness in decision-making and respecting people's privacy.
Liability and accountability
Being fair is key in using AI. Users of AI tools have to answer for their actions. This means they have a duty or job to do right. People sometimes get hurt by bias in AI. Bias means unfairness or not giving others equal chances.
There are rules and laws on the use of AI tools. People who make, develop, and put these tools into action should follow these laws closely. This helps make sure that there is proper fairness and transparency in how these tools work.
Inaccurate or outdated information
Bad data can cause big problems for AI. If an AI model uses outdated or wrong details, it may give poor advice. Sometimes, this could even lead to untrue positives or negatives in AI spotting.
This happens when the AI thinks it found something, but it didn't. Or the other way around – not finding something when it should have. That's why good habits are key in caring for these models and stopping bias or wrong facts from sneaking into their predictions.
Ethical Considerations for Avoiding AI Detection in School Work
There's a rising debate on the ethics of avoiding AI detection in educational settings. Schools increasingly use AI tools to ensure academic honesty. Understanding how these tools work can help maintain integrity while writing assignments.
However, using tactics to avoid detection could cross ethical boundaries and violate school policies. Thus, it's crucial to examine both sides before deciding the best course of action for your own work.
Why schools use AI detection tools
Schools use AI detection tools for many reasons. One big reason is to keep students honest in their work. These tools spot when a student copies from another source. This helps stop cheating and stealing of ideas.
They also make sure that what each student turns in is truly their work, not someone else's. But, these tools are not perfect. Sometimes they give wrong results or miss things. Some universities even turned off these tools because they did not do a good job.
How AI detection tools work
AI detection tools look at how a text is written. They check out writing patterns and language structures. They also focus on other features to spot AI-written content. The tool breaks down the text into parts.
It looks for signs that a human did not write it.
These tools are good but not perfect. Some work better than others, depending on what they're checking. Sometimes, they say content is AI-made when it isn't. This is called a false accusation.
These mistakes can happen because of how search algorithms work or because of certain writing features in the text.
Strategically Avoiding AI Detection in School Work
To strategically avoid AI detection in school work, you should consider altering your writing style. Try using synonyms and paraphrasing to create uniqueness in your content. Do manual editing and rewriting.
Be cautious not to write exactly like the machine would do it.
Changing writing style
Change how you write to trick AI tools. One way is by using new words for old ones, also known as synonyms. Try to write the same thing but with different words. This method is called paraphrasing.
Another tip is to make your writing sound like a person wrote it, not a machine. Use AI writing tools that focus on creating natural-sounding content. If your school knows your writing style, try something new so they won't catch on.
Utilizing synonyms and paraphrasing
Say bye to using the same words all the time. Using synonyms and different ways to say things makes your work stand out. It also helps you avoid AI detection in school work. Tools like QuillBot can help with this task.
They change your text but keep its meaning the same. This trick makes your thesis or research paper unique. AI tools are less likely to flag it down this way!
Manual editing and rewriting
Manual editing and rewriting can help you avoid AI detection in school work. This is when you make changes to what the AI has written. You may add some words or take some out. It's all about making the writing look better and more like a person wrote it, not a machine.
Some tools can even rewrite stuff for you. They use what they find on the web to add more info. But be careful! Using a human writer is often best to stay under the radar of AI detection tools.
It's also key for keeping up with ethical standards in this digital age.
Conclusion
Being smart about our writing can make it hard for AI to spot it. Using tools that focus on content, sprinkling in personal touches, and rewriting work are all tricks we can use. We have to think about ethics though when using these tactics in school work.
Don't let AI put you off from writing – just try out some of these tips!
FAQs
Unveil answers to your burning questions like "Can AI detection be avoided?" and "Is it ethical to avoid AI detection in school work?" among others. Dive into these intriguing queries, not just for the sake of information but as a springboard for further exploration!
Can AI detection be avoided?
Yes, AI detection can be avoided. Some ways to do this include changing your writing style and also using synonyms. These methods can trick the AI into thinking a human wrote the text.
Also, tools like QuillBot let you change text but still keep its main meaning. This is one more way to get past AI detection. Another tip is to use AISEO for escaping from AI content checks.
There are many people who question if Turnitin's software that finds copied work does a good job or not too!
What is the best strategy to avoid AI detection?
The top trick to dodge AI detection is manual editing and rewriting. Shaping your text by hand makes it harder for AI to spot. This way, you can give the write-up a more human feel.
It's also smart to use classifiers that are reliable. They can stop false calls of content made by people.
Making sure your AI writing stays on point is another good plan. Avoid going off track or using words over and over again as this signals AI tools. Also, keep an eye out for any bias in your work.
Handle it right away so the content does not get flagged.
Last but not least, follow all rules and best practices of your industry. This stops anyone from getting into data they should not see.
Is it ethical to avoid AI detection in school work?
No, it is not right. Schools use AI detection tools to make sure work is honest. This helps uphold academic integrity. Dodging AI detection is like cheating. It can lead to big troubles like getting your work flagged as stolen.
Plus, the Department of Education has rules about using tech in schoolwork and we need to follow them. So, being truthful with your school work is best!
FAQs
1. What is AI detection?
AI detection is a system that uses artificial intelligence to spot patterns or actions.
2. Can I stay away from AI detection?
Yes, you can avoid AI detection by reducing your digital footprint and using encryption tools online.
3. What steps should I take to avoid being detected by AI?
You should protect your identity online, be mindful of what information you share, and use privacy tools such as VPNs.
4. Is it possible for AI to detect me even if I am careful online?
Yes, advanced AI systems may still detect patterns or clues despite careful behavior, but taking precautions can greatly lessen the risk.
5. Why might someone want to avoid AI detection?
People might want to avoid AI detection for reasons around privacy, safety from scams, data misuse or avoiding targeted ads.